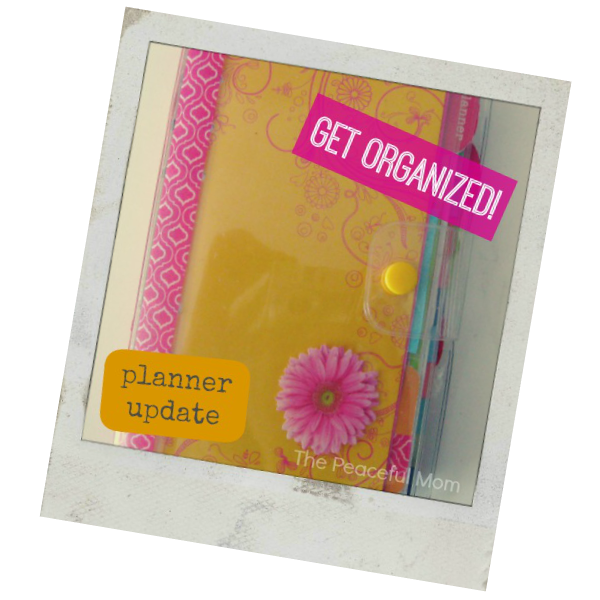 Get Organized! My Personal Planner Update
A couple of months ago I shared my new planner with you (click here to read more).
I realize that most of the world has gone digital and planning is primarily done on smart phones, but I personally love using a physical planner. I am a visual learner and I find that I am much more likely to follow through with my plans if I have a planner that I can see in front of me as opposed to a digital device where I have to search for my calendar and notes. I also enjoy using my planner as a creative outlet.
I am sharing my planner here because seeing what others are doing can help you to implement new ideas in your own life.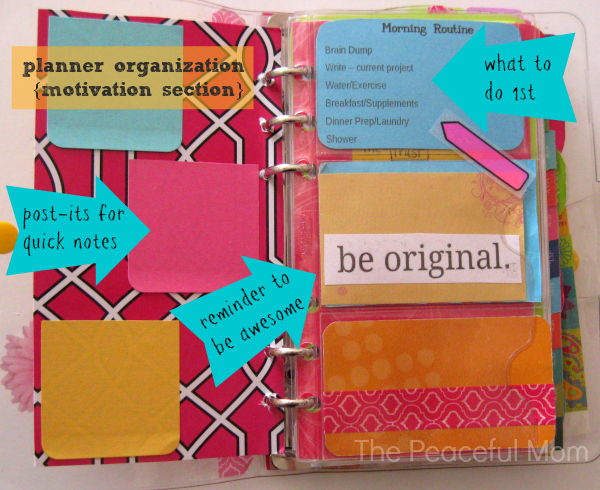 Motivation Section
I have an incredible talent of waking up every day and completely forgetting the past. Starting each day with a blank slate is a wonderful gift except that I need to remind myself of where I have been and where I am headed. The Motivation Section of my planner reminds me how I need to start my day (my morning routine) and where my focus needs to be.
The left page is a divider that I cut from a file folder and it's where I keep sticky notes ready to jot down ideas when I am out and about. Once I return home I file the note in the appropriate place in my planner and replace the blank notes for next time.
I use a plastic business card insert and colorful card stock cut to the size of a business card for this section.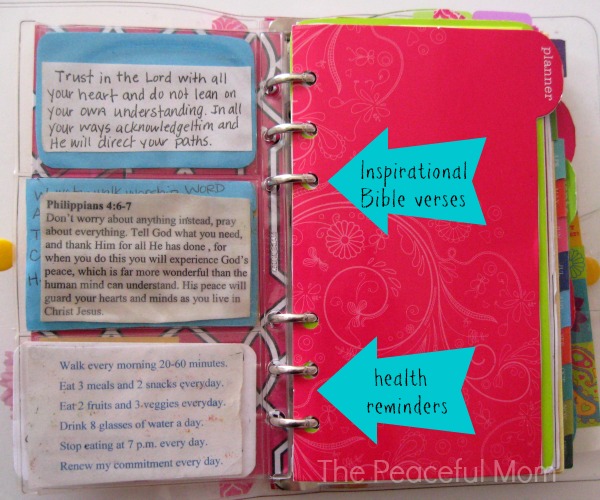 On the reverse of the business card insert I have inspirational Bible verses and reminders of what I need to do daily to stay healthy.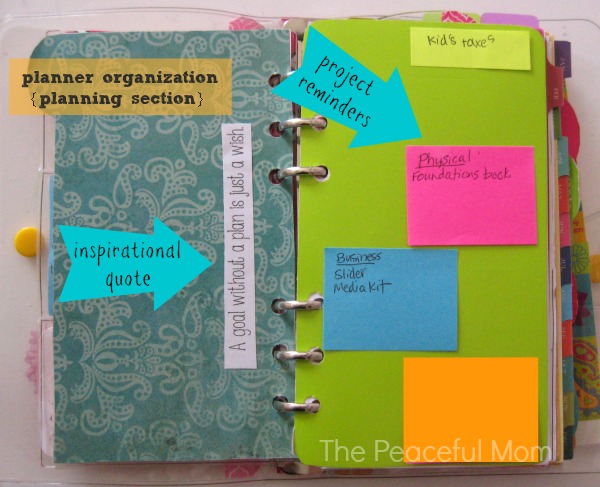 Planning Section
The next section is where I do my specific planning. The page on the left has an inspirational quote that reminds me that I need to schedule and prioritize the steps to my goals in order to see them become a reality. The page on the right is a card stock divider where I place sticky notes with reminders of projects I want to complete.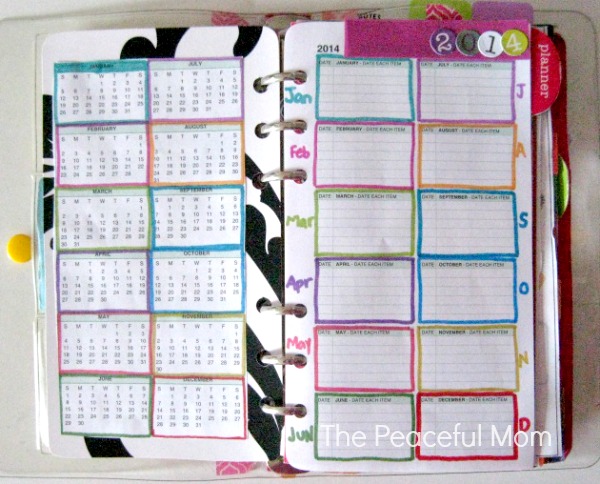 At the front of the planning section I have a year-at-a-glance calendar. This is where I make a note of important upcoming dates and projects like speaking events. I can see quickly when a month is filling up and move projects around. This section is also helpful for scheduling things which need to happen several times a year like dentist appointments.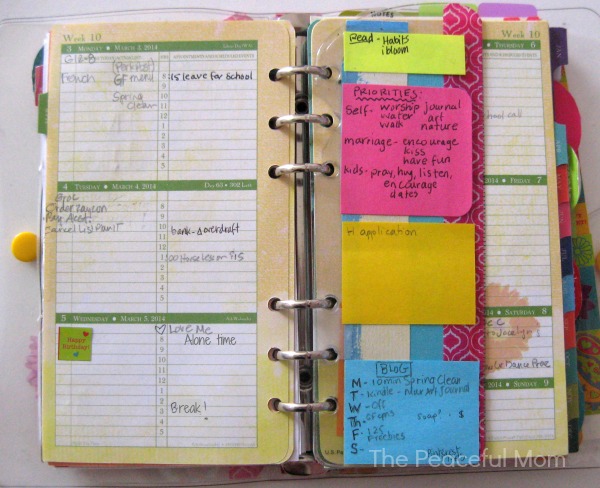 Weekly Planning
The next section is the heart of my planner where I plan each week. I sometimes use the weekly planning sheets that I designed myself (click here to print your own set), but I found these pre-printed pages for $10 (normally $30) at an office supply store going-out-of-business sale. I enjoy having the option of a little more structure.
My favorite part of this section is my bookmark. I use this to remind me of my weekly goals. The top note is my reading list for the week. The second note contains my overall life priorities and the third note is important tasks or projects that need to be completed for the week. The last note contains my blogging plan for the week. I love using this system because I have one place to look for everything I need to know for my week. If I become distracted, it is easy to re-focus.
Using a personal planner has made a HUGE difference in my productivity and my enjoyment of life. In my next post, I'll share the last half of my planner. 
Do you use a digital planner or a paper planner? Leave a comment and tell me why you like what you use.
You May Also Enjoy: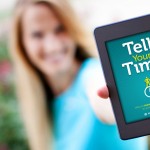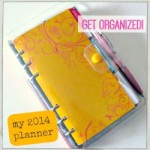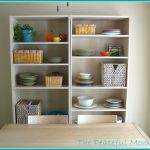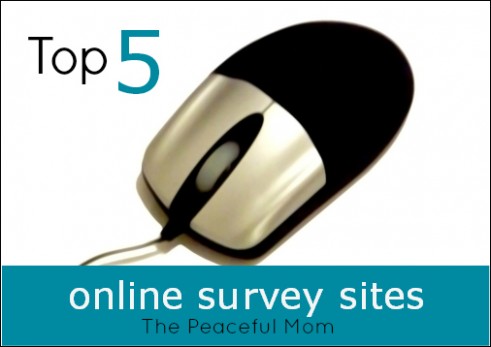 Make Money Online!
Click here for a complete list of The Peaceful Mom's recommended survey sites.