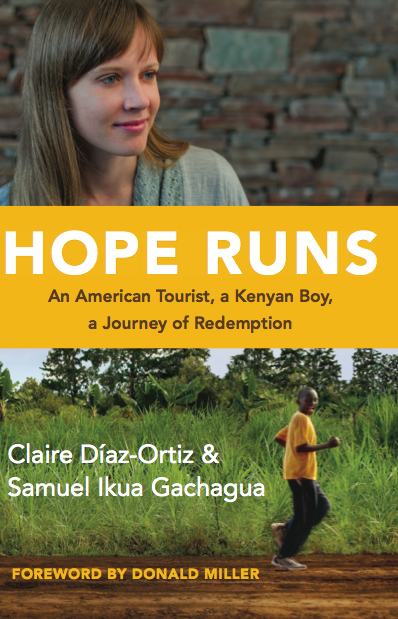 I recently had the pleasure of reading the new book Hope Runs: An American Tourist, a Kenyan Boy, a Journey of Redemption
 by Claire Diaz-Ortiz and Samuel Ikua Gachagua.
If you are unfamiliar with Claire, she is one of the early employees of Twitter, was named one of the 100 Most Creative People in Business by Fast Company and she has authored several books including Twitter for Good: Change the World, One Tweet at a Time. She often writes about business, productivity and technology, but Hope Runs is personal.
The book is a joint memoir which tells the story of how Claire met Samuel in a Kenyan orphanage in 2006 and how both of their lives were transformed as a result of that meeting. Claire ended up staying at the orphanage for a year and starting a running program for the children there, which led to an inspiring journey with Samuel and ultimately to her starting the non-profit organization Hope Runs.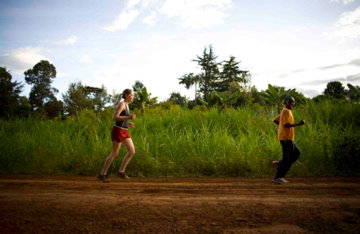 "There are always moments in the race when you are tired and can't move one more step.

But you do, and you keep yourself going because there is a prize at the end. You keep running." 
Hope Runs is an encouraging story that will inspire you to keep going even when life is challenging, to find hope in hardship and to become the best version of yourself so that you can impact others.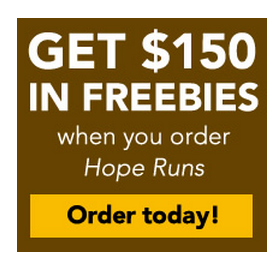 As a bonus for this week only, when you order Hope Runs you will get $150 in freebies and be entered to win over $1,000 in prizes.
By ordering now you will receive:
A 50% discount to Claire's upcoming course, Blog to Business.
A 50% off discount to Claire's course, Share to Sell.
 Free ebooks:
The Present Principle: Seven Steps to Life in the Now
Lead by Morning: 365 Days of the Present Principle
How to Be Social: A Social Media Manifesto
How to Be a Morning Person
Simple Email Success: A Short Happy Guide to Email Mastery
How to Fundraise on Social Media
How to Set Up a Self-Hosted WordPress Blog: A Guide to Starting Your Own Blog in 9 Minutes or Less
How to Travel the World for Less than it Costs to Stay Home: Taking Your Life on the Road at a Price You Can Afford
How to Work Smarter, Not Harder: On Getting Out of the Grind and Getting More Done
Make Better Decisions: How to Think Less and Decide More
You will also be entered to win one of the following prizes:
Four $100 Amazon gift cards
Ten $10 Starbucks gift cards
1 $100 donation in your name to Hope Runs
Four free passes to the Twitter for Good online class
To get your free gifts: 
Order Hope Runs on Amazon here or at Barnes and Noble and other retailers.
Send the receipt to hoperunsbookreceipt (at) gmail.com and receive access to your bonuses.
Prize winners will be notified by Tuesday, April 21st.
As a gift to my readers, Claire has graciously offered to give away a copy of the book to five of my readers!
To enter to win:
*Leave a comment on this post saying what inspires you.
*One comment per person allowed.
*Winners will be randomly selected from the comments on THIS post only and notified by email on Tuesday, April 22nd.
I encourage you to go ahead and purchase the book to gain access to all the bonuses Claire is offering and then if you win, you can give the book as a gift to inspire someone in your life.