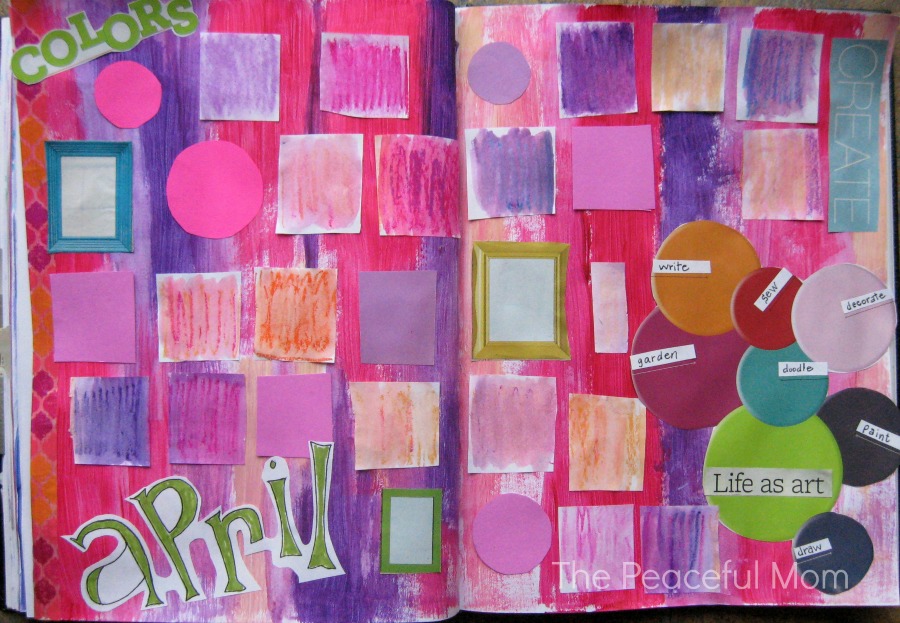 Expressing myself creatively makes me happy and keeps me stress free! This past week I continued my monthly calendar art journal project and created my April calendar. I write a word or phrase on each square — either something memorable about the day or something for which I am grateful. I have had a lot of fun experimenting with acrylic paint for these projects.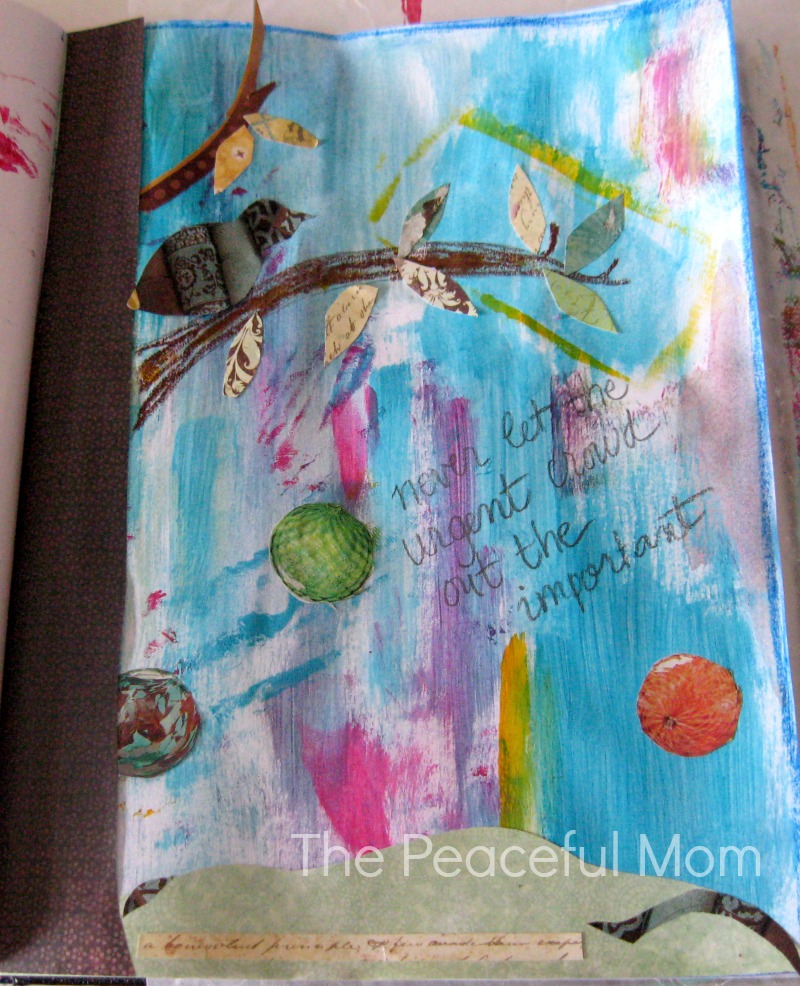 I also experimented with some collage techniques to create this page.
I love having open shelving in my kitchen and I use the shelves as a canvas to create new views.  
BEFORE: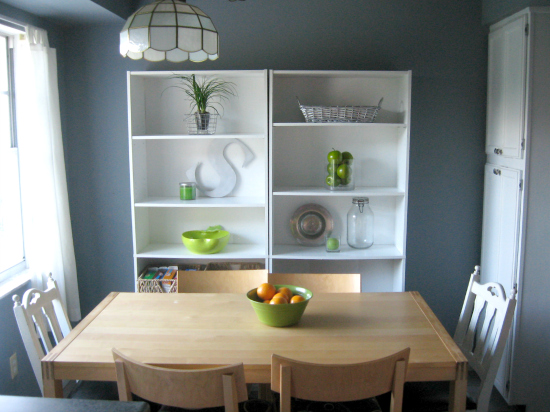 AFTER: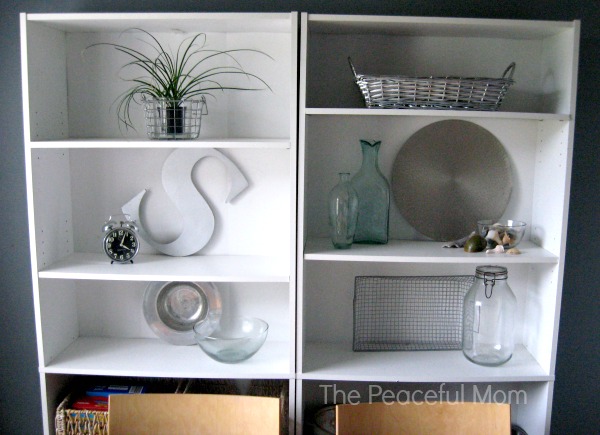 I removed the bright green accents for now and I am going with a paler color scheme. It's a work in progress, but the glass makes the kitchen feel cooler and calmer.
What creative projects have you been working on lately? Leave a comment or a link below.
You May Also Enjoy: