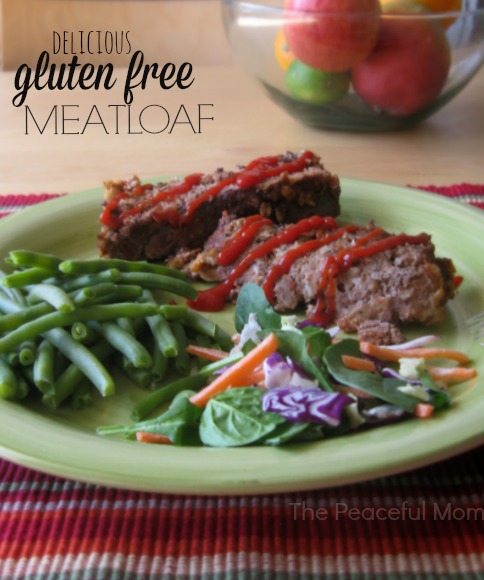 Gluten Free Meatloaf Recipe – Nothing says "home" like a good meatloaf recipe – okay maybe some really good chocolate chip cookies made with real butter, but we're talking meatloaf today.
We adapted an old-fashioned recipe to create this delicious gluten free version of mom's awesome homemade meatloaf. Serve it with some seasoned green beans and mashed potatoes, or add a salad to make a lighter meal.
Gluten Free Meatloaf Recipe
Ingredients
1 pound ground beef
1 cup gluten free oats (we use Bob's Red Mill)
1/2 cup tomato sauce
2 tablespoons gluten free Worcestershire sauce (Lea & Perrins)
1 egg beaten
1 medium red onion chopped
1/2 chopped green pepper
1/4 cup grated carrots (optional)
1 teaspoon garlic salt (more if desired)
Instructions
Preheat oven to 375 degrees F.
In a large bowl, mix all ingredients well
Shape into a loaf and place in a baking dish. (You may add 1/4 to 1/2 cup of water if your loaf is not sticking together.)
Bake for 1 hour.
Slice and serve.
https://thepeacefulmom.com/2014/04/02/delicious-gluten-free-meatloaf-recipe/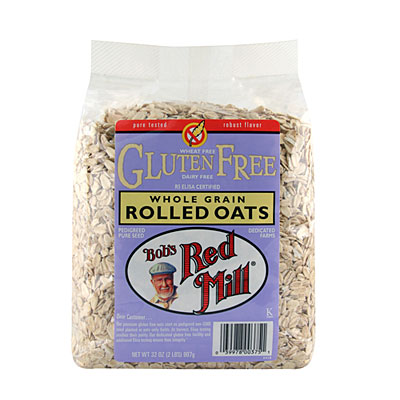 You can purchase Bob's Red Mill Gluten Free Whole Grain, Rolled Oats, 32-Ounce Bags here on Amazon.com.  We use these oats in our gluten free Crockpot Granola and Oatmeal Pancakes). Earn FREE Amazon gift cards just by using Swagbucks as your search engine! Click here to find out more.
You can also purchase the oats and other gluten free products on Vitacost.com. Click here to receive a FREE $10 credit off of your first order!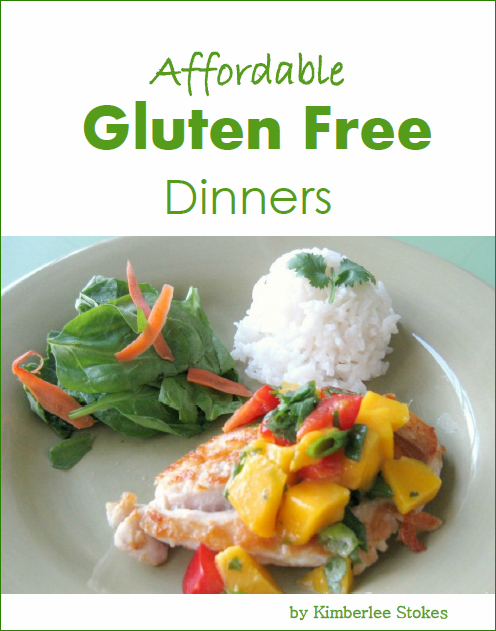 Sign up for my Gluten Free Recipe Club and get my new ebook Affordable Gluten Free Dinners FREE!
Click here to get your FREE copy!
I'm linking up to Gluten Free Wednesdays!
*Affiliate links are included in this post. Read our disclosure policy here for more information.