FREEBIES: Save money by taking advantage of these great FREE offers from this week! All offers were available at the time of publication, but are subject to change. Please Note: Affiliate links are included in this post. Read our disclosure policy here for more information.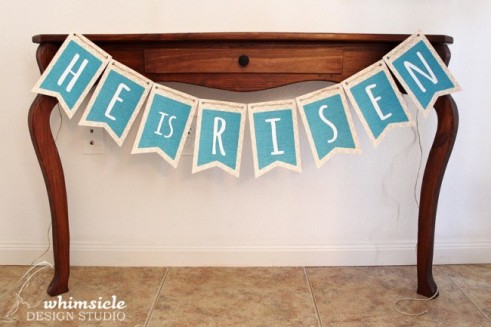 Easter Freebies
40 Days to Easter Devotional (Enter email)
"My Redeemer Lives" Easter Egg Printable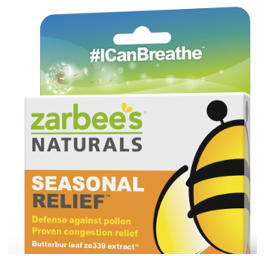 FREE SAMPLES
ZarBee's Seasonal Relief Sample
Garnier Cleansing Oil & Exfoliator Sample

FREE OFFERS
Better Homes & Gardens Lighting Magazine
FREE 5×7 Photo Book to any U.S. Military Address
one-year subscription to Family Circle magazine
Kroger- Free Bag of Birds Eye Recipe Ready Frozen Veggies (Today Only!)
Still Available:
Free Queso with Adult Entree from On the Border Mexican Grill
Free Disney Vacation Planning DVD
Free Honeybaked Ham Classic Sandwich (Become a Member)
Free Craftsy Online Classes: Cake Decorating, Cooking, Quilting & More
FREE App: Save up to 70% on Groceries!
Free Craftsy Cooking Class: Complete Knife Skills with Brendan McDermott
A Peek at My 2014 Planner (& Free Printable Planning Pages)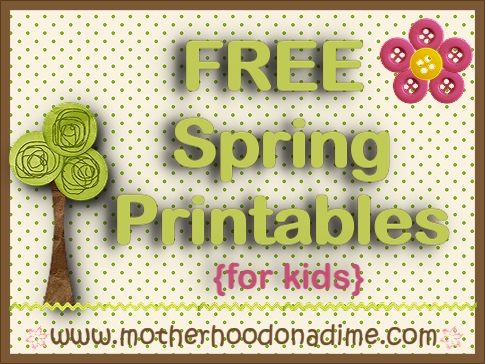 KID STUFF
**Click here for links to these free children's books:
Monsters A to Z
Funny Bunny: Level 1 Reader
Math Superstars Addition Level 1 (Essential Math Facts for Ages 4 – 7)
The Children's Busy Book: 365 Creative Learning Games and Activities to Keep Your 6- to 10-Year-Old Busy
Educational Freebies:
Snow Princess Book and Movie Pack
10 free Spring Printable Packs for Kids
Flower Learning Pack Printable
Free Homeschool Curriculum and Freebies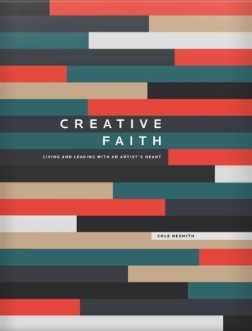 FREE E-BOOKS

Creative Faith: Living and leading with an artist's heart
**Click here for links to these books:
What is The Church?
The Herbal Remedies Guide: Easy And Effective Herbal Remedies To Heal Your Body And Live Healthy For Life
Grandmother's Natural Medicines: The complete guide by the wisdom of grandmothers
How To Crochet Vol. I. A Complete Beginners Guide with Step by Step instructions with Pictures: Learn the Basics from Hook Selection, Yarn type, and Different Patterns
Found: God's Will (John MacArthur Study) 
Simpler: Declutter Your Life and Focus on What's Most Important
Garden Design and Landscaping – The Beginner's Guide to Successfully Landscaping a Garden
FREE COOKBOOKS
**Click here for links to these free cookbooks:
Polly Dunegan's 20 Amazing Gluten-Free Bread Recipes
Creative Homemaking Guide to Make-a-Mix Recipes
40 Delicious Coconut Flour Recipes – Gluten Free Recipes For The Whole Family
The Parthenon Cookbook: Great Mediterranean Recipes from the Heart of Chicago's Greektown
40 Top Paleo Recipes – Quick and Easy Paleo Diet Recipes For Weight Loss & Optimum Health
All About Kombucha: A Beginner's Book of the History, Health Benefits, and Classic Recipes to Make Fermented Kombucha Tea
Coconut and Almond Flour Power: 40 Gluten-Free Recipes From Breakfast to Dessert Using Coconut Flour and Almond Flour Ingredients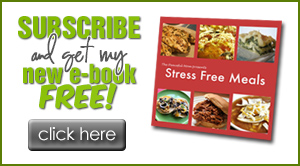 Sign up for The Peaceful Mom e-notes to get my money saving and organizing tips delivered right to your inbox PLUS get my exclusive customizable organizing labels and Stress Free Meals ebook FREE!
Click here to get your FREEBIES!
Click here for more great DEALS & FREEBIES!
Thanks to Kathy from Savings Lifestyle for some of these offers!