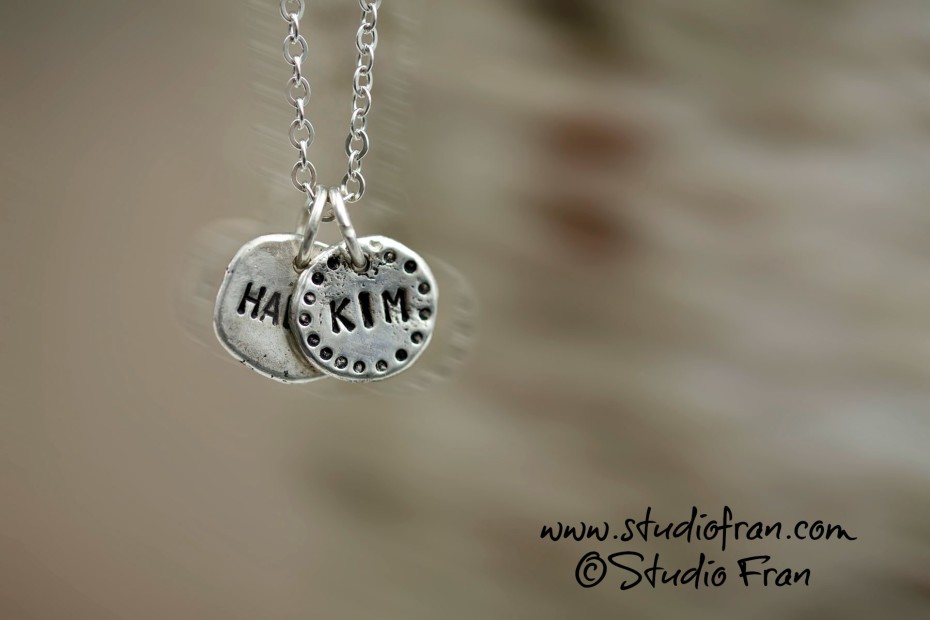 You have probably seen the hand-stamped mommy name tag necklaces that are popular right now. I love these because they are personalized and are a great reminder of what is most important in our lives as moms – our children.
My very good friend Fran from Studio Fran creates the best name tag necklaces I have seen.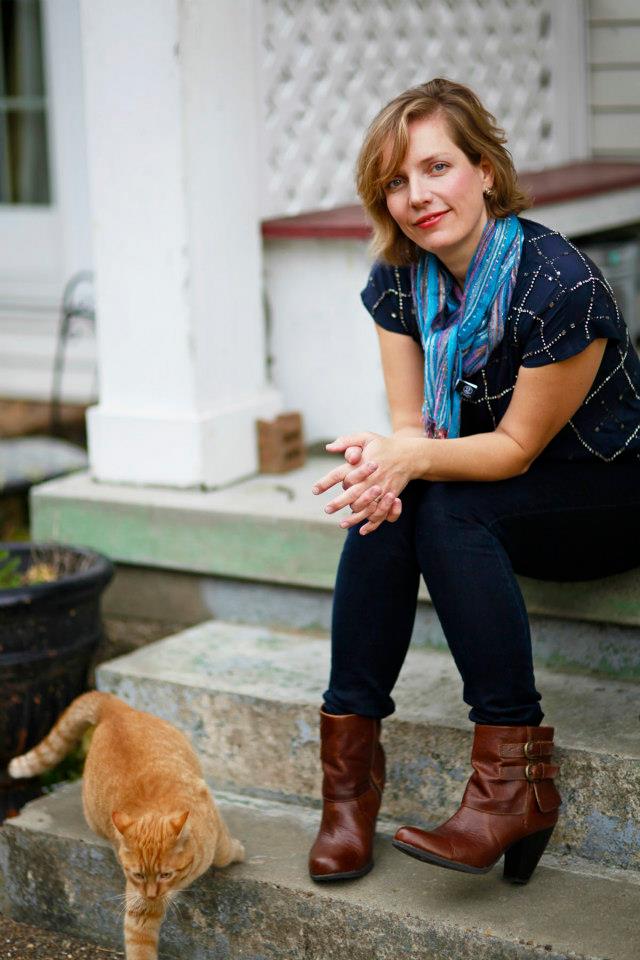 These are not mass-produced, look-alike pieces. Fran handcrafts her charms from 100% Argentium silver which is similar to sterling silver, but with a higher fine silver content. Each piece is created as uniquely as the person wearing it. The charms are pebble smooth and no two are exactly alike.
Instead of a piece of cheap costume jewelry, you will have a valuable keepsake and the charms can even be passed down to your children as they grow older.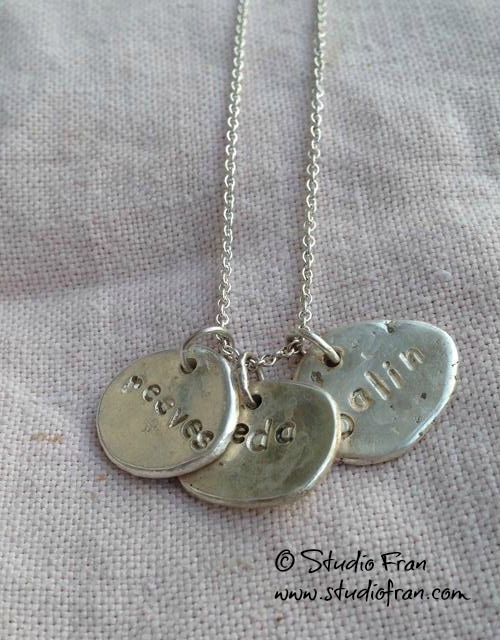 As a special favor to me, Fran is offering 50% off her unique designs. These beautifully crafted Name Tag necklaces come with a 16 inch argentium silver chain and two personalized tags. Regularly priced at $150, Peaceful Mom fans pay only $75 with code PEACE. Extra tags are only $10 each.
These necklaces make a great Mother's Day gift so e-mail this post to your husband or order a necklace for you own mother.
Because these necklaces are handcrafted, order now for delivery at the end of April or beginning of May.