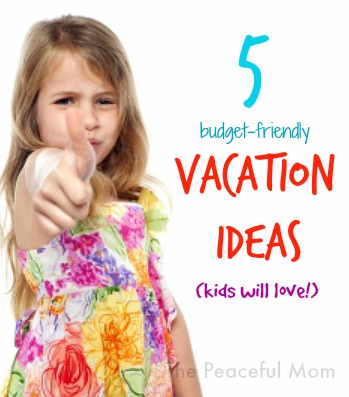 5 Budget Vacation Ideas Kids Will Love is a guest post from Corinne Jacob.
Keeping kids entertained during vacations can be a daunting task. As much as I'd like to create unique and memorable experiences for them, the ready-to-enjoy entertainment options keep popping into my head, tempting me with their high success rates and the ease with which they can be enjoyed. You know the ones I'm referring to – amusement parks, museums and well, you know, (cough), television!
But I've been doing some thinking of late.While each of these options has its pros and cons, they all reinforce the same undermining message – that entertainment is passive, and that it must be created for kids by adults. Now that certainly isn't what I want my kids to believe, so I've come up with five vacation ideas to counter the ready-to-enjoy entertainment options calling out to bored families.
1. Create your own water theme park in the backyard.
Challenge the kids to come up with ways to recreate their favorite water rides in your backyard. A plastic sheet spread over an incline with water running down it makes a fun water slide. Connect a PVC pipe to a hose and create holes in it for a cool sprinkler! Come up with your own ideas and invite the neighborhood kids over to play!
2. Script and record a new episode of a favorite TV show.
Get the kids to take their love for their favorite television show(s) one step further by scripting a new episode for it. If the kids have more than one favorite, they can even try scripting an episode where the characters of all the shows come together. They can then get their friends together and enact the show while you or someone else records it.
3.  Create a family history museum.
Get your kids working on a museum of your family history. They can talk to grandparents, aunts and uncles to collect information and get relics like old postcards, letters and photographs. Give them a free hand and let them include whatever they feel is important. Once the museum is ready, they can let other family members visit for a fee.
4. Make cool creations on the internet.
Do you have a child who loves playing online games? Find a game that can teach him how to program his own online game! Does your child love animated movies? Fashionable clothes? Cool contraptions? Comic strips? You can find great educational games and apps to help your children learn more about their field of interest and take baby steps towards making their own creations in that field.
5. Turn the bedroom into a favorite vacation spot.
Is there a city your child dreams of visiting or something that your child loves? Help them create DIY room décor to match the theme of that vacation spot. Use paper and recycled materials to keep the costs down.
This vacation encourage your children's creativity and imagination with these unique activity ideas and teach them that they are perfectly capable of creating fun experiences for themselves.
____________________________
Corinne Jacob is a professional writer who creates fun learning material for young kids. Convinced that kids learn best when they're having fun, Corinne is constantly on the lookout for new and exciting ways to make learning an enjoyable experience. She is often found "testing" cool learning games.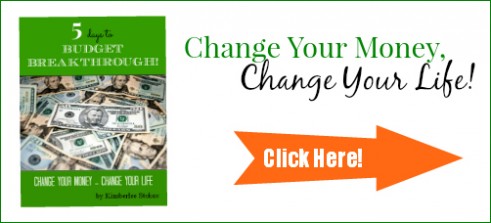 photo credit: stockimages, FreeDigitalPhotos.net 
You May Also Enjoy: