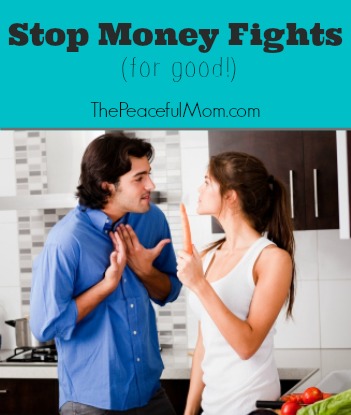 Money is one of the top reasons couples argue, so to help you put an end to those squabbles, I'm beginning a new series called Stop Money Fights (for good!).
Last week I talked about acknowledging that your spouse thinks and acts differently than you do (read more here). This week I want to encourage you to spend some time focusing on the things that you have in common rather than the differences.
Disagreements and problems can become the focus of our life so that we forget about the good parts of our marriage and why we married our spouse in the first place.
We have found it helpful to have weekly date nights during which we avoid talking about problems and just try to have fun. Building your relationship in this way encourages unity and team work in your marriage and enables you to tackle the problems in a more cooperative way.
One date night isn't going to solve all of your problems, but making a consistent habit of building up your spouse and enjoying fun experiences together can go a long way toward gaining his or her cooperation.
Of course you don't want to cause more financial difficulties by over-spending for date nights. We have a few ways to cut the costs for date night:
*Click here for $10 Date Ideas.
*Sign up for deal sites to find coupons and discount.
*Use online survey sites to earn movie tickets or restaurant gift cards. Two of our favorites are:
(Click here for more recommended online survey sites.)
By taking the time to focus on the qualities you love about your spouse and creating positive bonding experiences you can curb some of those intense money fights. Dating regularly helps you will both realize that you are on the same team and helps you feel more loving toward each other.
Do you have a regular date night with your spouse? Does it help your communication? Leave a comment.
 Read Part 3 of Stop Money Fights (for good) here.