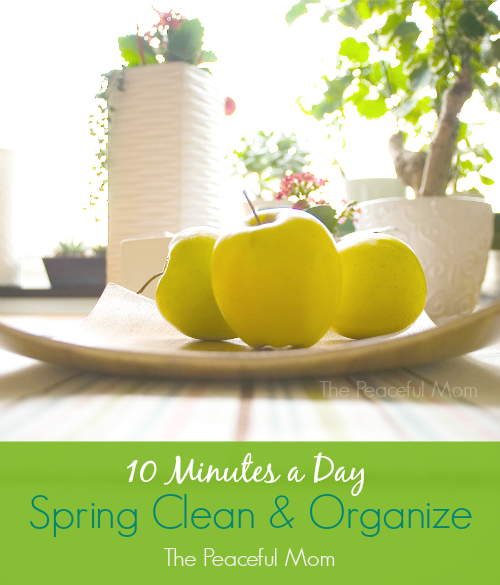 Spring Clean and Organize 10 minutes a Day!
It's time to for Spring cleaning! For the month of March I am working in my house using my 10 Minutes A Day technique and I am sharing my projects along with 10 minute tasks you can do each day to get your house back in shape.
Last Week I: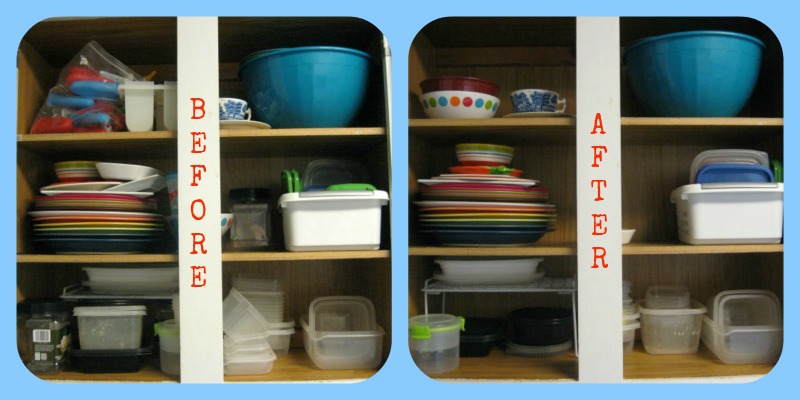 Organized a Cabinet
I cleaned out the cabinet that holds my plastic storage containers. A couple of years ago I purchased a set of Ikea storage containers and threw everything else away, but in the meantime I have allowed plasticware to take over again. Working 10 minutes a day I took each group of containers out of the cabinet, matched lids to containers and got rid of anything we don't need.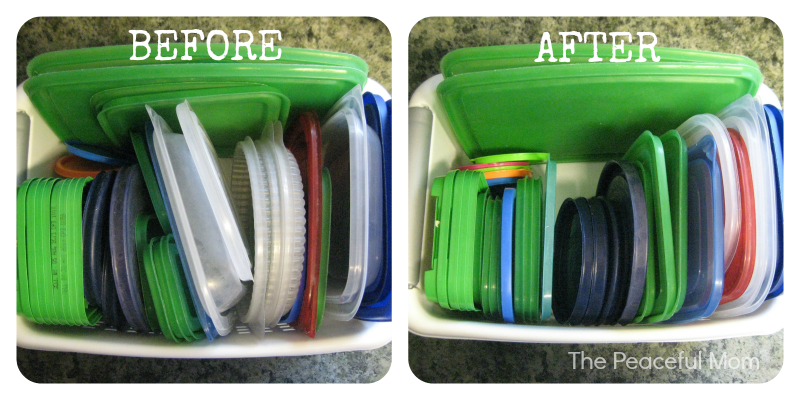 I love keeping all of our lids in one basket, and with a little re-organization it looks nice and tidy.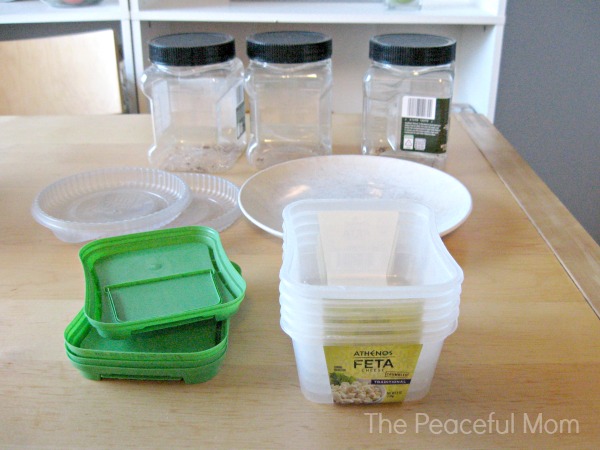 One of the main reasons I hold on to things is because they are "useful" or I "might need them one day". This is directly related to a poverty mindset (read more here) and a fear that I will not have enough or that I will not have what I need. In the meantime, I suffer from the mental and emotional drain of having junk everywhere. I had to fight this tendency and fearlessly throw away these items because:
#1 I have plenty of plastic containers and we can only use so many;
#2 They are very easily replaceable.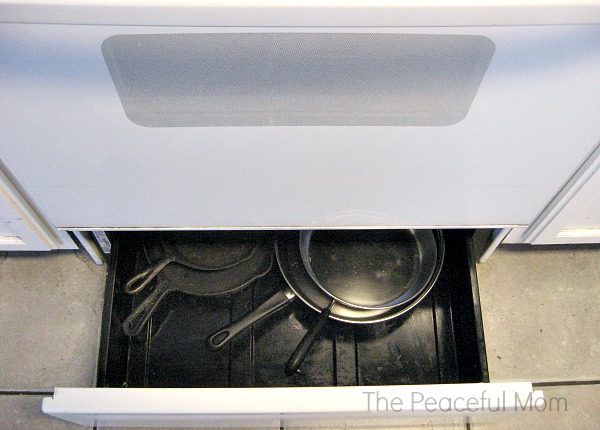 Cleaned the Oven Drawer
For some reason the drawer beneath our oven is a magnet for crumbs and dried food. I didn't think about taking a photo before I cleaned it, but I would have been embarrassed to show you anyway.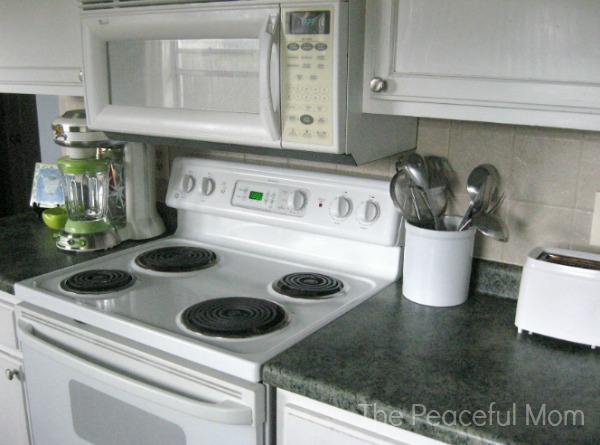 Cleared Countertops
I have had much messier counter tops (check out this counter disaster decluttering project), but even though these counters look relatively uncluttered, they still look better with the appliances put away.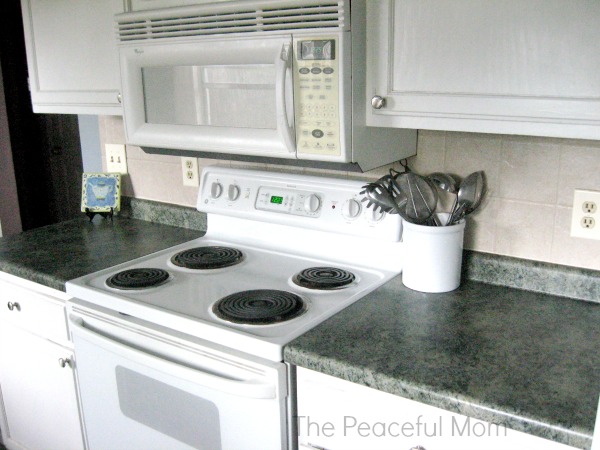 Open and cleared spaces make me feel calm and peaceful which makes it well worth the few extra seconds to put the appliances away after I use them.
This week's focus is the Living Room/Family Room/Office
I will be working in our office which has reached critical mass. To join in, choose one ten minute project to do each day. Here are a few ideas to get you started:
10 min. projects Living room/Family Room/Office:

clear the coffee table

organize one shelf

go through your dvds and find 5 to sell online (or use the Amazon Trade-In Program)

do a mail pile sort (read more here)

clean one side of your desk top

clean the window sills

vacuum under the couch cushions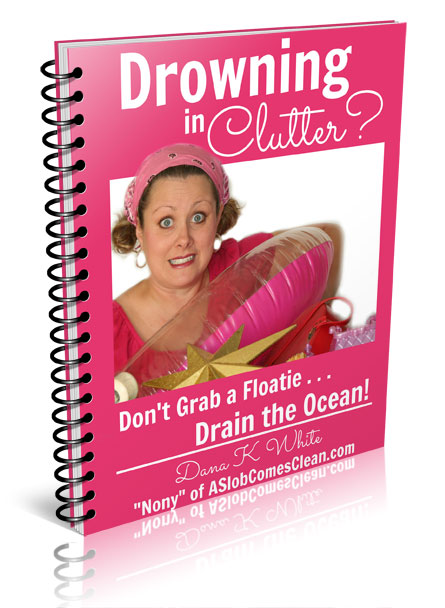 If you need a little extra motivation and help to declutter your home, my friend Dana has two great books to help you do just that.
Leave a link or a comment with your project(s) for this week. Let's do this!
 [Read more 10 Minutes a Day Spring Cleaning posts here.]
You May Also Enjoy: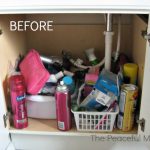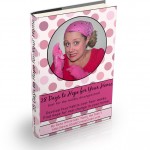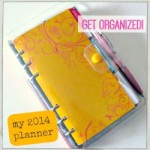 *Affiliate links are included in this post. Read our disclosure policy here for more information.