FREEBIES: Save money by taking advantage of these great FREE offers from this week! All offers were available at the time of publication, but are subject to change. Please Note: Affiliate links are included in this post. Read our disclosure policy here for more information.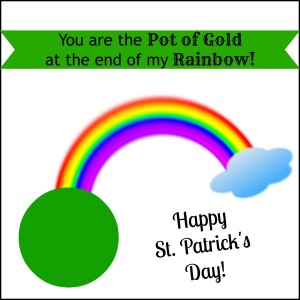 St. Patty's Day Printables!
Rainbow Candy Jar Gift Tag Printable
Pot of Gold At the End of My Rainbow Gift Tag Printable
Still Available:
St. Patrick's Day Word Search, Coloring Page, Crossword Puzzle
St. Patrick's Day Irish Blessing 
St. Patrick's Day Thankful Flags
St. Patrick's Day Gift Tag Printables
St. Patrick's Day Gift Printables
13 Fun Fonts for St. Patrick's Day
St. Patrick's Day Coloring Pages

St. Patty's Day Count and Coloring Books
The Farmer and the Leprechaun Printable Book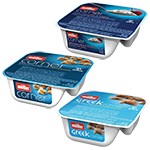 FREE OFFERS
Kroger's Free Friday Download: 1 FREE Müller Corner or Greek Corner Yogurt (5.3 oz.) (Today Only!)
Free Krispy Kreme Doughnut (March 9th)
Printable (and editable!) March Slow Cooker Menu Plan
Every Word Free Kindle Game
Note Recognizer- Free Android App
A Normal Christian Life by Watchman Nee (Audiobook)
Still Available:
Free Queso with Adult Entree from On the Border Mexican Grill
Free Disney Vacation Planning DVD
FREE Online Chore and Reward System for Kids!
Free Honeybaked Ham Classic Sandwich (Become a Member)
Free Craftsy Online Classes: Cake Decorating, Cooking, Quilting & More
FREE App: Save up to 70% on Groceries!
Free Craftsy Cooking Class: Complete Knife Skills with Brendan McDermott
Earn Free Tickets to Six Flags- Read to Succeed Program (Deadline is 3/10)
A Peek at My 2014 Planner (& Free Printable Planning Pages)
Thriving Family Magazine Subscription
Whole Food Replacements for Sugar- Printable Baking Guide
31 Days of Real Food Breakfast Ideas
Tom's of Maine Personalized Printable Brushing Fun Activity Book

FREE SAMPLES
Alpina Greek Yogurt Sample (Facebook)
Murad Acne Clearing Solution Sample
Finish Dishwashing Detergent Sample
Nacional Records Amazon Sampler 2013
Purina ONE Beyond Dog Food Sample (Sam's Club Members)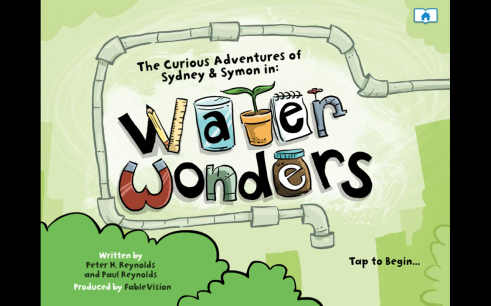 KID STUFF
Junkyard Tales from Sparkle Stories
22 Free iOS (Apple devices) Apps For Kids (With no in-app purchases)
Schleich Photo App Free Android App
A Promise is a Promise
Plumber Bob: Pipes Flow 3D Android App Game
LEGO® DUPLO® Food Game for Android
Squiggle Racer Android App
Educational Freebies:
March Creative Writing Prompts
Goldilocks & The Three Bears Pack Printable
Alphabet Lego Cards—Uppercase Printable
Skoolbo Core Skills Learning Android App
Melis Compass Android Learning Game
Play with VocabuLarry Android Learning App
Water Wonders Kids Android App
St. Patrick's Day Math Printables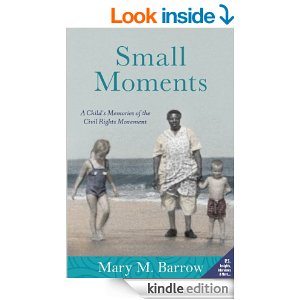 FREE E-BOOKS
Getting It Together (Subscribe- only available till 3/8)
Small Moments: A Child's Memories of the Civil Rights Movement
Life Simplified: The Minimalist's Guide to Cutting Back and Simplifying Your Life
8 Different Crochet Stitches: Learn to Crochet Something New with Free Crochet Patterns
The Juice Lady's Remedies for Stress and Adrenal Fatigue: Juices, Smoothies, and Living Foods Recipes for Your Ultimate Health
Jumpstart!: Your Way to Healthy Living With the Miracle of Superfoods, New Weight-Loss Discoveries, Antiaging Techniques & More
Birthing the Miraculous: The Power of Personal Encounters with God to Change Your Life and the World
Fresh Air: Trading Stale Spiritual Obligation for a Life-Altering, Energizing, Experience-It-Everyday Relationship with God
Named by God: Overcoming Your Past, Transforming Your Present, Embracing Your Future
Spiritual Intervention: Powerful Insights for Breakthrough Prayers
How the Gospel Brings Us All the Way Home
Prayer Coach: For all who want to get off the Bench and onto the praying Field
Understanding Your Bible in 15 Minutes a Day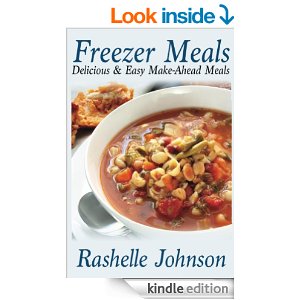 FREE COOKBOOKS
Freezer Meals: The Make-Ahead Meals Cookbook
30 Minute Meals: 40 Quick Easy Recipes for Dinner & Lunch
32 Delicious Salad Recipes for Rapid Weight Loss: The Way to Slim Figure
Monday to Friday – Pasta from the Pantry Cookbook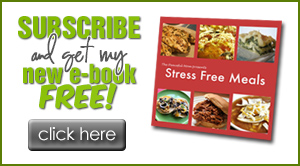 Sign up for The Peaceful Mom e-notes to get my money saving and organizing tips delivered right to your inbox PLUS get my exclusive customizable organizing labels and Stress Free Meals ebook FREE!
Click here to get your FREEBIES!
Click here for more great DEALS & FREEBIES!
Thanks to Kathy from Savings Lifestyle for some of these offers!