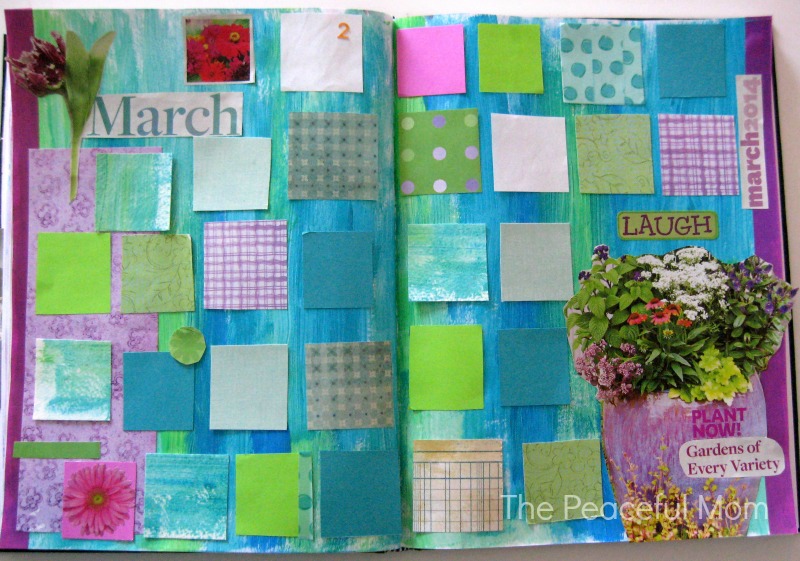 Expressing my creativity increases my productivity, helps me to connect spiritually and makes me happy so I am setting aside Wednesdays of each week for creative projects.
This week I completed my March calendar in my art journal. I will write a little note on each square about something that happened that day or something for which I am grateful.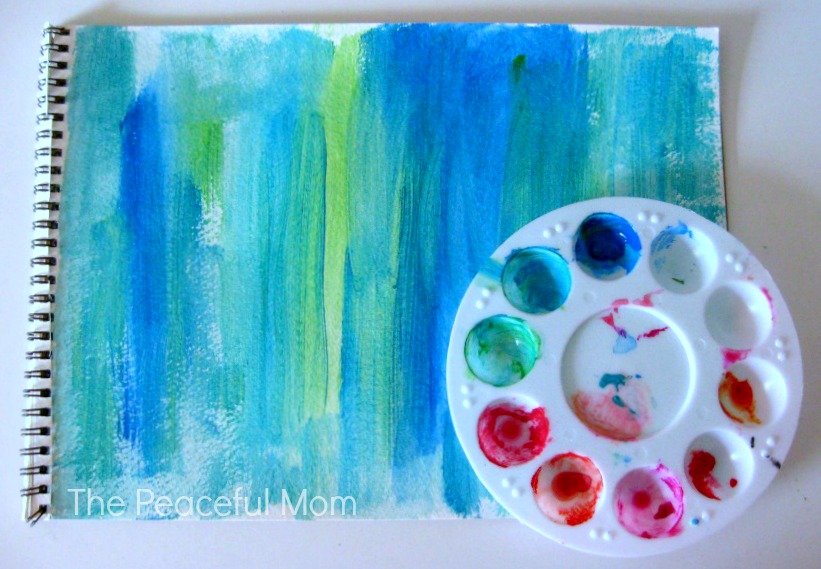 The background for the March calendar resulted from my experimenting with acrylic paint. I have no artistic training, not even an art class in high school or college, and I am honestly afraid when I try a new art technique. I feel inadequate and untalented, but I forge ahead and if things don't turn out the way I envisioned them, at least I have learned something.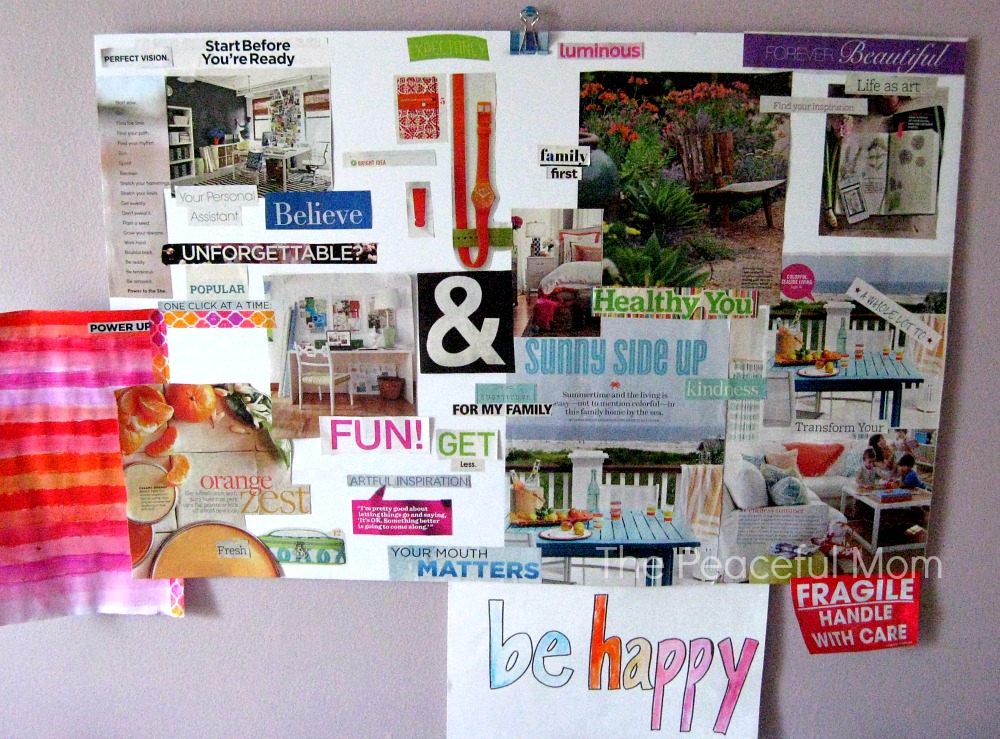 I also added a few new items to my 2014 Vision Board. If you'd like to make your own, you can read How to Create a Vision Board here.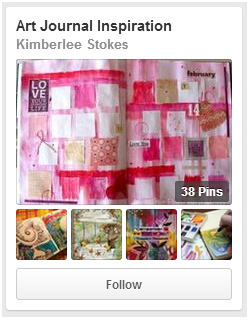 Click here to join 22,000 other fans and follow The Peaceful Mom on Pinterest! See what inspires and motivates me creatively.
What have you created lately? Leave a comment or a link to share. 🙂
You May Also Enjoy: