While I enjoyed my month-long "vacation" due to my knee injury, I had lots of time to do "research" on Pinterest (if I call it "research" I'm not wasting time, right?). I found some photos of art journal calendars and thought that I would try making some myself.
Both of these photos were taken in progress, so the pages are not finished: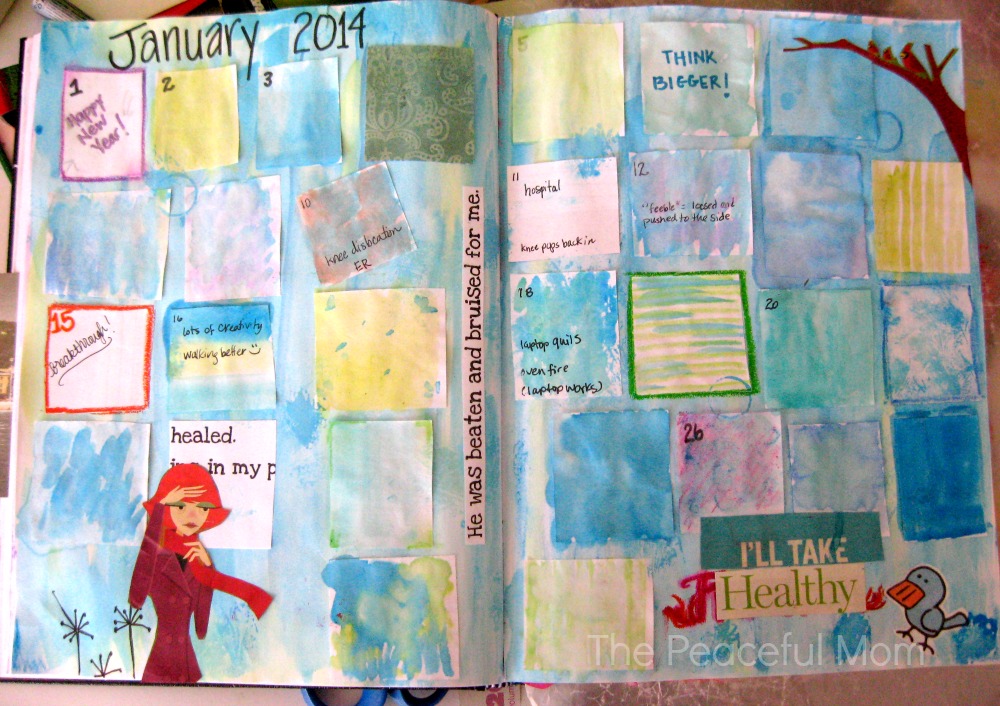 My plan is to write something in most of the squares to remind me of what happened that day or something I am grateful for.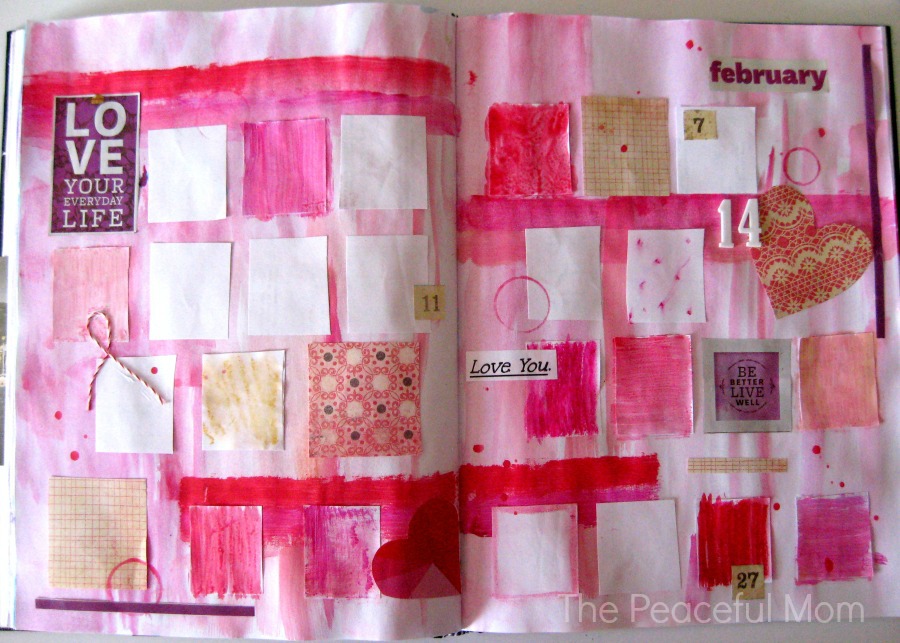 This is the beginning of February. Even less done, but I plan on working on it on Creative Wednesday. (I'm setting aside Wednesdays to do creative projects.)
I have also been working in my small art journal: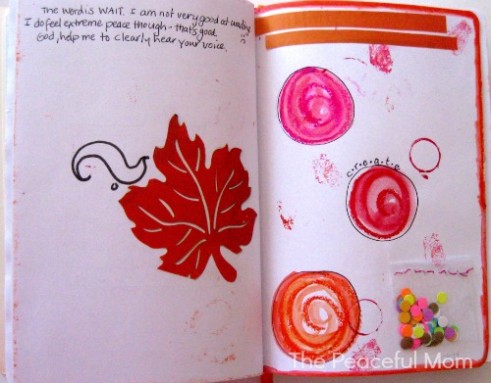 The right bottom corner is my first attempt at sewing on paper. I would like to tell you that I purposely sewed the stitches crooked, but no.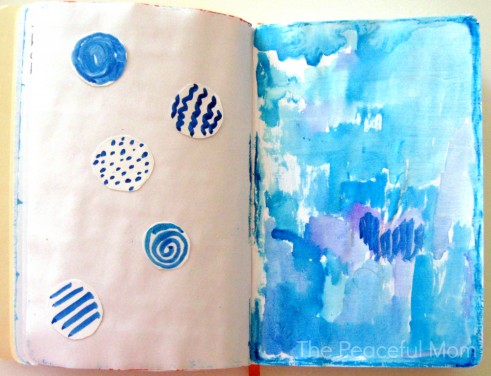 I painted the page on the right with gesso and let it dry before using tube water colors. I like the added texture of the gesso surface.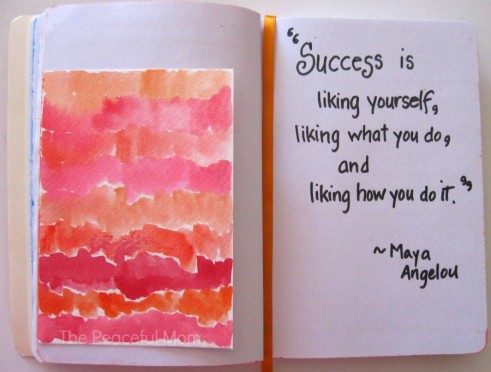 One of my favorite quotes lately. The card on the left is attached only on the left side so that it flips over to reveal more journaling.
Have you tried Art Journaling? Leave a comment or a link to your current project!
(eNotes readers will need to click the title of this post to go to the blog.)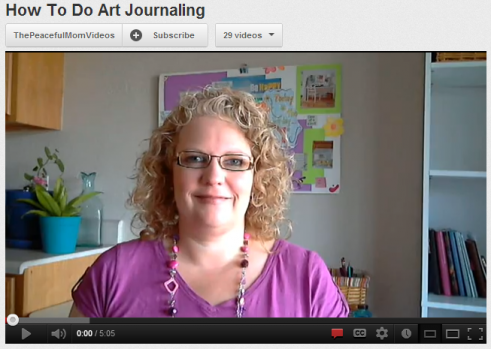 Watch my How to Art Journal video here to find out more.

You May Also Enjoy: