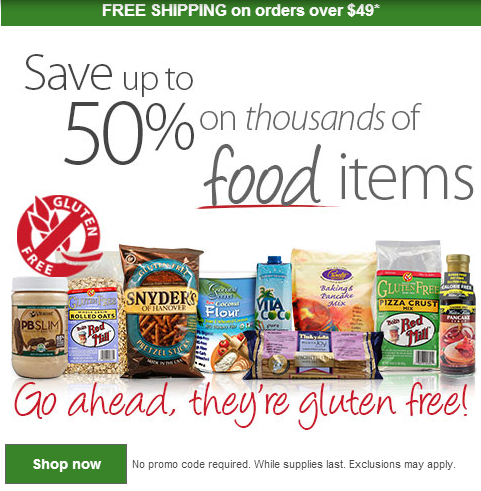 Vitacost.com is where we purchase many of our favorite gluten free foods like Glutino Gluten Free Pretzels, Pamela's Baking Mix, Kind Bars and Bob's Red Mill Products. Right now you can get many gluten free favorites for up to 50% off which makes it a great time to use your FREE $10 Credit!
Click here to get your $10 FREE Credit!
Accept the terms and conditions, and create an account to get your FREE $10 coupon code good off your next purchase
Then click here to see all the great gluten free products at Vitacost!
Remember that you also get free shipping  on all orders over $49!  
Click here for more DEALS & FREEBIES to help you save money!
*Affiliate links are included in this post. Read our disclosure policy here for more information.