I'm celebrating the entire month of February by intentionally loving my family better with my Love Louder Project.
My goal for this project is to love my family in a "louder" way – to be more intentional and obvious about letting them know how much I care for and appreciate them. For the next four weeks I am sharing my little love projects so that you can join in if you want to love your family better.
This week's theme is "Special Meals and Extra Hugs".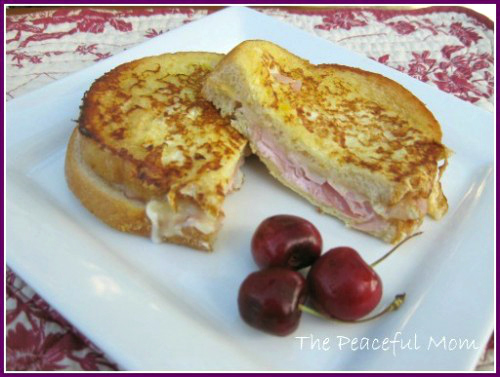 I rarely cook breakfast because everyone in my house can make their own, but this week I will be making this Monte Cristo Sandwich with Fontina Cheese. It's one of my kid's favorites.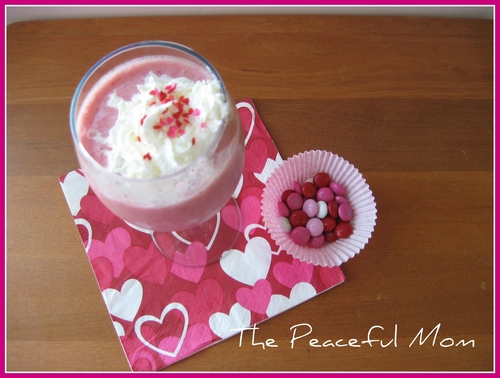 On Valentine's Day we will be enjoying this Valentine Breakfast Smoothie with waffles. Serving it in wine glasses makes it a little more special for the kids.
I will also be loving my son a little extra by buying him fried chicken for lunch and by serving bacon and pancakes for dinner one night this week. I may even throw in a few doughnuts, his other favorite food.
Make a special meal this week for your family using one of these ideas:
Eat by candle light.
Enjoy a picnic on the living room floor.
Have a progressive dinner by serving one food in each of several rooms of your house.
Serve a meal that includes one favorite food of each family member.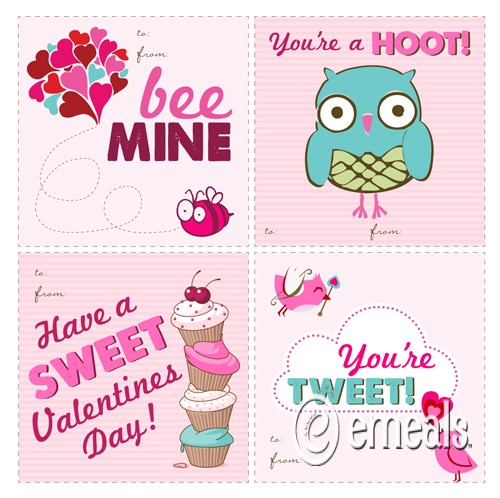 Print these FREE Valentine Cards from eMeals for your family or for your kids to give to their classmates. (Check out my No Candy Valentine's Pinterest Board for more classroom Valentine ideas.)
How can you make meals special this week for your family? Leave a comment.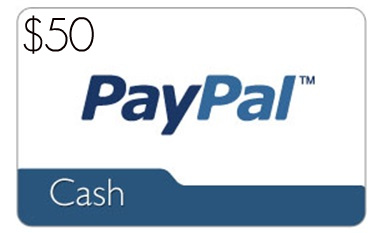 Don't forget to sign up here to win $50 cash to help you love your family in a tangible way!
(Giveaway ends tomorrow 2/12!)
*Affiliate links are included in this post. Read our disclosure policy here for more information.