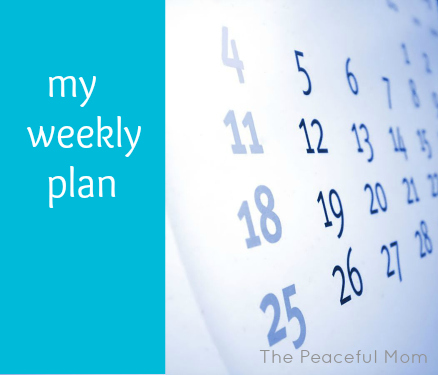 Get Organized! Manage your time, simplify your life and live your true priorities with a weekly plan.
Take a look at my plan and create your own with my FREE customizable planner! Read more details about how I plan here.
If you've been following along for a few weeks then you know that I had a knee injury on January 10th and I have been on bed rest for several weeks. I am ecstatic to report that my knee is much better.
The MRI revealed a small tear in the miniscus on the outer part of my knee, but the doctor felt that it could improve with rest, so no surgery is needed. That is a HUGE answer to prayer.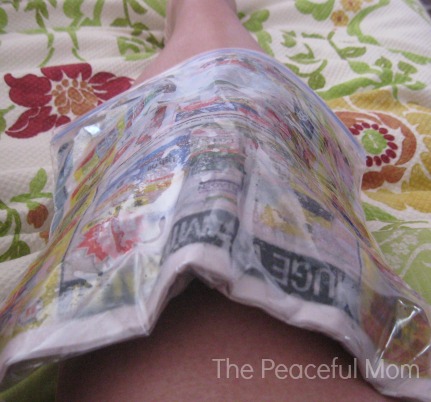 This was my view for much of the past few weeks. By the way, my BRILLIANT neighbor told me about making these super cheap and easy ice packs.
Just wet some newspaper and stick it inside a gallon zipper bag. Once the pack is frozen you can bend it and form it around your injury and it stays frozen 10-15 minutes which is the amount of time you should use the ice. I placed the pack on top of a towel so it is not directly in contact with my skin.
I am currently able to walk semi-normally around my house with only a small amount of pain and I even had two outings this past week! On Wednesday my husband took me along with a borrowed wheel chair to my favorite botanical garden. I have so missed the outdoors over this past month!
I was also able to go to church this past Sunday for the first time since the injury occurred. As an extrovert, I was feeling a little depressed without any human contact other than my family. (Yes, I love them, but I do need to see friends as well. 🙂 )
So this week I am easing back into life with a simplified weekly plan.
PERSONAL – continue to rest, drink 6-8 glasses of water every day, do Bible Study daily
PEOPLE –  date with hubby, enjoy my family
PASSION –  begin artwork again as I am able
PURPOSE –  show my gratitude to my husband for all of his help, hug and encourage my kids daily, write
PROJECTS – slowly increase my household duties like laundry and cooking, gather tax information to take to accountant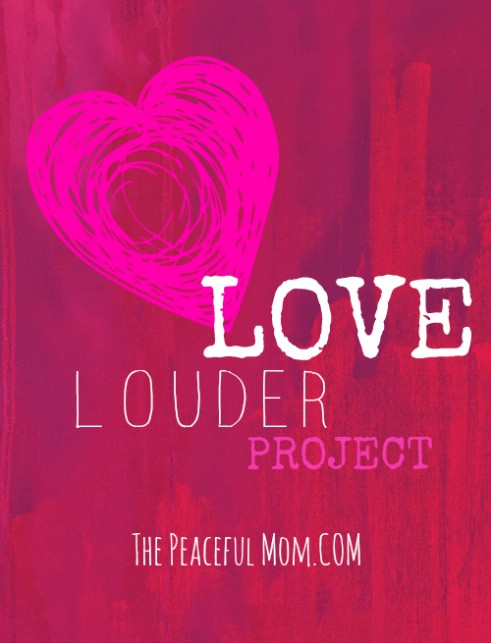 Don't forget to sign up for the Love Louder Project $50 Giveaway (ends tomorrow)!
Click here and scroll to the bottom of the page to read how to enter.
What do you have planned this week? Leave a comment. 🙂

As a gift to my readers, you can now print your own customizable Weekly Plan! Click here to subscribe to The Peaceful Mom Weekly eNotes and you will receive access the download link along with my e-book Stress Free Meals and some other fun bonuses.
Click the download link and type your info for the week into the planner. Once you are done, right click the form to print and check off each task as you complete it.
(You can see all of the FREE printable planners I have available here.)
You May Also Like: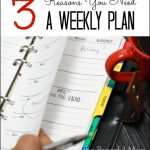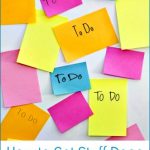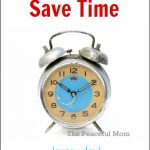 Make Money Online!
Click here for a complete list of The Peaceful Mom's recommended survey sites.