This post brought to you by Treat.com. All opinions are 100% mine.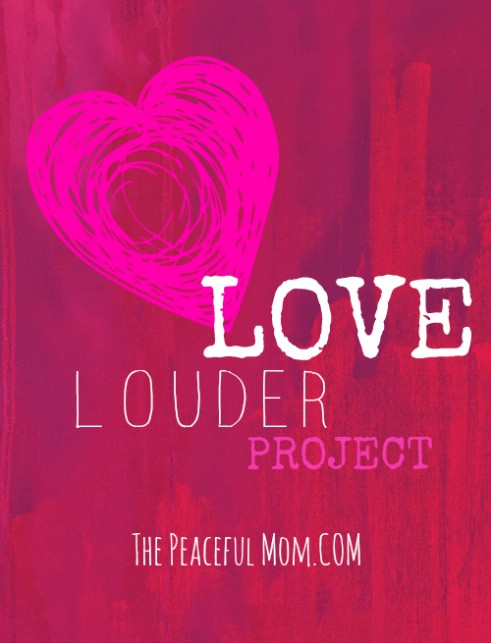 This week as a part of my Love Louder Project "Encouraging Words" theme, I decided to mail Valentine's Day cards to my family.
Yes, I could simply hand them to my family members, but I mailed them because it"s much more fun to get something with a postage stamp, especially when it's from someone who lives at the same address!

I used Treat, an online card design service to create personalized cards for each of my family members. E-cards are easy, but there is something about actually having a card in your hand as a tangible reminder that someone cares for you.
If you are a busy mom you will love the fact that Treat.com will even mail your cards for you. No more missed birthdays, long checkout lines or last-minute drugstore dashes to send love to a friend or family member. They even offer a reminder service so you don't forget important occasions like your mother-in-law's birthday (guilty!).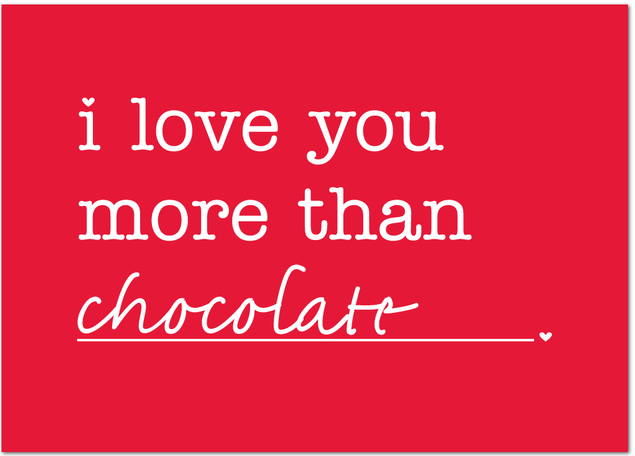 I had so much fun selecting my cards! First up, the hubster – a card in which I declare my undying love for chocolate … I mean my husband. Actually, my love for chocolate is embarrassingly deep, so he will feel very loved when he receives this.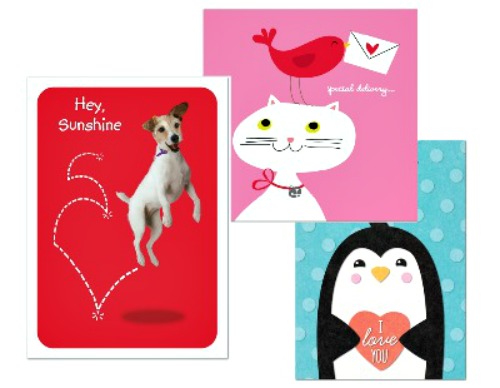 For my daughters, I was happy to find cards that were very personal. My 16 year old loves penguins, my 15 year old loves cats and my 13 year old loves dogs.
Another of my favorite things about Treat is that they allow you to customize the cards by editing the text and adding photos. I was able to edit the front of the doggie Valentine to add my daughter's nickname. How much fun is it to receive a professionally designed card with your own name on the front of it?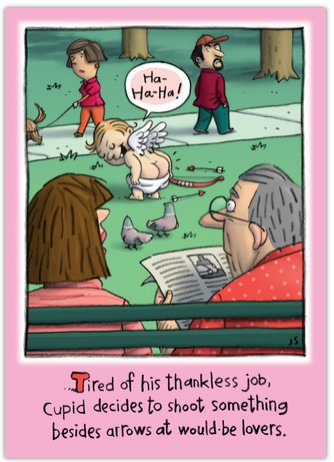 You would have to know my son to understand just how perfect this card is for him. He is absolutely not interested in Valentine's Day and has a very sarcastic sense of humor. This card just makes me happy. I can't wait for him to open it.
If you want to send some Valentine love to your family, check out the Treat website and #SendMoreLove this Valentine's Day.
You can also add personalized Photo Gifts or gift cards to any greeting card.
Right now my readers can choose 3 Valentine's Day Cards for only $6 with promo code:
SENDMORELOVE

!

Mail all 3 cards to yourself for free or mail them directly to each of your recipients for just the price of a stamp.

The promo code expires 2/28/2014, can be used once per customer and is available for new customers only. *Cards must be ordered by 11 am Pacific time on 2/10/14 to arrive in time for Valentine's Day.

Make sure to follow along with Treat:

Facebook Twitter Instagram Pinterest

If you want to join the party, snap a photo of the cards you order and share them via Instagram using hashtag #SendMoreLove

Who do you want to send a card to? Leave a comment.