It's February and this year I have decided to celebrate the entire month by intentionally loving my family better with my Love Louder Project.
My goal for this project is to share my love with my family in a "louder" way – to be more intentional and obvious about letting them know how much I care for and appreciate them.
For the next four weeks I'm sharing my little love projects so that you can join in if you want to love your family better.
This week's theme is "Encouraging Words and Love Notes in Unusual Places". I am making an extra effort to say uplifting and positive words to my family and  to post loving words around the house.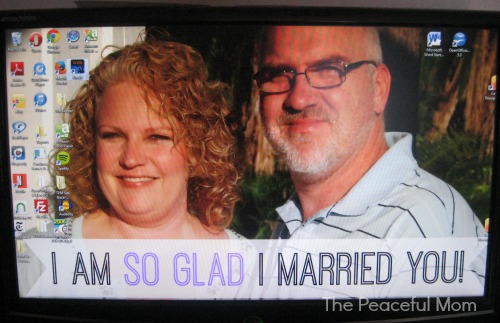 I created this screen saver over the weekend to show my husband a little love. I also cleaned up and organized the short cuts because he dislikes clutter on the screen.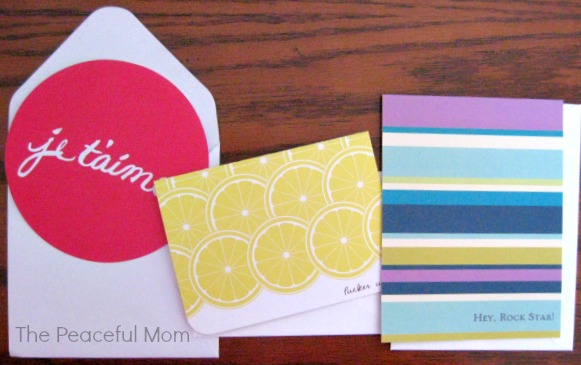 I wrote an individual message inside these note cards for each of my daughters and snuck them into their lunch bags for school today (they attend classes at a homeschool co-op).
I also taped a note for my son on the bathroom mirror just before he woke up. I plan on continuing to hide love notes throughout the week.
If you want to join in, here are a few ideas to get you started:
Write a message on the bathroom mirror with a dry erase marker.
Leave sticky notes all over your special someone's car dashboard.
Tape a note to the remote.
Place a card on top of your hubby's favorite food in the refrigerator.
Leave a note in your teenager's cosmetic bag, sports bag or backpack.
Cover a wall with a large banner spelled out on individual sheets of paper.
What other ideas do you have?
Leave a comment telling us what creativity you are planning for your family this week!
Don't forget to sign up to win $50 cash to help you love your family in a tangible way!
Click here and scroll to the bottom of the post to read how to enter.