It's almost February and time for Valentine's Day, which just happens to be my all-time favorite holiday. What's not to love? Chocolate, flowers, hearts and the color pink!
This year I have decided to celebrate the entire month, but not by indulging in heart-shaped candy. I plan on celebrating by intentionally loving my family better with my Love Louder Project.
You are probably way better at intentionally showing love to your family than I am. In fact I am POSITIVE that you are better at it than I am. My A-Type personality is driven to create lists, mark off items, and get stuff done! I am not naturally nurturing, thoughtful and considerate, and to be honest, I often view my children as an interruption.
Yes, I just said that out loud.
To prove my point, as I was typing this post my 13 year old entered the room to tell me about a purchase she wants to make, and I had to force myself to listen. I ended up telling her that I would think about it rather than dealing with it now.
So to help me love my family better, for the next 4 weeks (starting Monday) I will be sharing little love projects that I am undertaking to make my love for them more tangible. Nothing too strenuous, I promise because I am still recovering from my knee injury.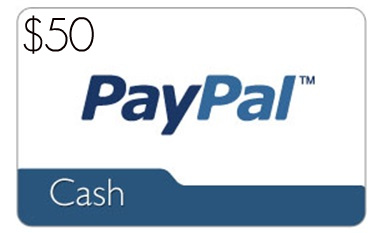 I will also be giving away $50 in cash via PayPal to help you buy a little gift for someone you love! To enter to win, use the buttons at the bottom of this post to share the Love Louder project on one of the following:
Facebook
Twitter
Pinterest
Google +
Once you share, leave a comment on this post saying one thing you can do to love your family better. The winner will be randomly selected from the comments on THIS post and notified by email. Giveaway ends 2/12/14 at 9:00 am EST. One comment per person.