*This post is sponsored by Mvelopes online budgeting tool. All opinions are mine.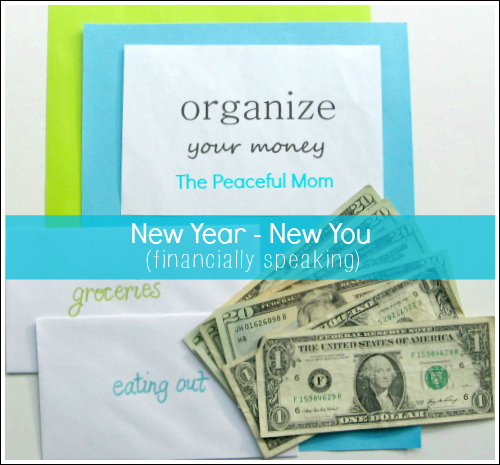 We've been talking about organizing your money this month and I want to share a fantastic resource to help you do just that!
Mvelopes is an online money management tool based on the envelope method of budgeting. Mvelopes is unlike other online budgeting tools because it not only helps you track your spending, it enables you to plan your paycheck – one of the most important aspects of gaining control of your money. Mvelopes also uses state-of-the-art security used by banks and other financial institutions, so all of your information is safe.
With the Mvelopes method:
*You know exactly how much money you have to spend in specific categories (groceries, gas, eating out, etc.) throughout the month, which helps you know when you need to rein in spending for a particular item.
*You avoid the end of the month "Where did my money go?" syndrome. You know exactly what you spent and where you spent it.
*You are better prepared for emergencies and unexpected expenses because you can set up an "emergency envelope" and add money to it every month.
*You can save more money for the future. Studies show that envelope budgeters save an average of $2000 to $4000 more than people who don't use the envelope method because they spend less on impulse purchases.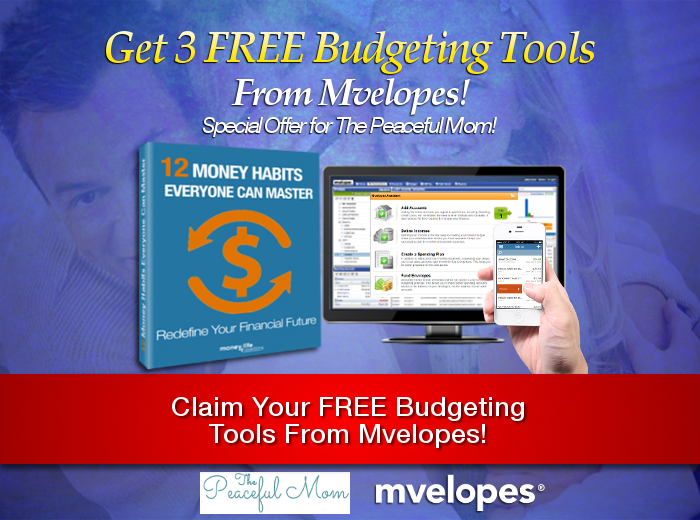 If you would like to give Mvelopes and the online envelope budgeting method a try, I have great news for you! My friend Chris at Mvelopes has set up an exclusive offer just for Peaceful Mom readers.
Right now you can sign up for a FREE Mvelopes account and receive the 12 Money Habits Everyone Can Master e-book free as well.  I recently read the book and found many helpful and practical tips for managing our money better – it's definitely something you want to read.
When you sign up for this offer you will also receive a FREE personalized financial coaching session through Money4LIfe Coaching. Money4Life has helped thousands of people get out of debt and on the road to financial freedom.
Click here to get your FREE Mvelopes account and 12 Money Habits ebook!
Once you enter your information, you will immediately receive a phone call to schedule your free financial coaching phone consultation.