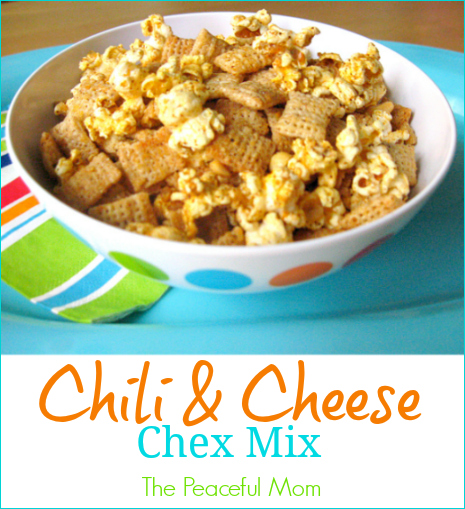 Super Bowl Snack: Chili and Cheese Chex Mix
The Super Bowl is almost here and whether you're hosting a party or hanging out with the family, you need munchies! This Chili and Cheese Chex Mix is quick, easy and really tasty.
Super Bowl Snack: Chili & Cheese Chex Mix
A Quick and Spicy Recipe from The Peaceful Mom!
Ingredients
4 cups Rice Chex® cereal
5 cups air popped or microwave popcorn
1/4 cup almond slivers (or dry roasted peanuts)
2 tablespoons light olive oil
3 tablespoons grated parmesan (not the fresh kind)
1 teaspoon chili powder
1 teaspoon garlic powder
Instructions
In a large glass or plastic bowl, combine cereal, popcorn and nuts.
Drizzle oil over the mixture and toss until evenly coated.
In a separate bowl, mix remaining ingredients.
Pour spice mixture over cereal mixture and toss to coat evenly.
Microwave uncovered on high 3 - 4 minutes, stirring after each minute until the mix becomes crisp.
Spread on wax paper to cool. Store in an airtight container for up to 5 days.
https://thepeacefulmom.com/2014/01/28/super-bowl-snack-chili-cheese-chex-mix/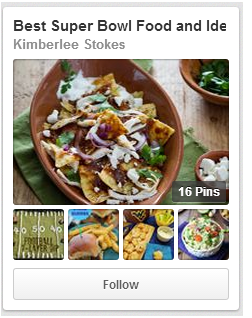 For more delicious ideas, check out my  Best Super Bowl Food and Ideas Pinterest board. 
Enjoy the game!
I'm linking up to Gluten Free Wednesdays!
I'm also linking up to GF Tuesdays at EasyGreenMama!

You May Also Enjoy: