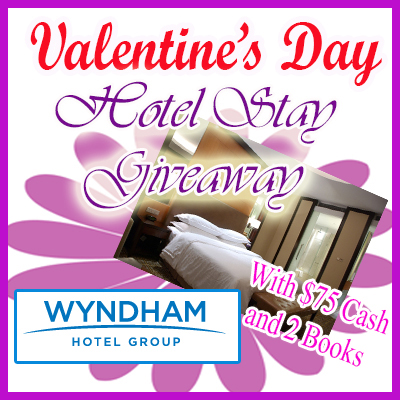 I love my readers! Several of my blogging friends and I are sponsoring an awesome Valentine's Giveaway just for you. This is your chance to enjoy a special and memorable Valentine's Day with your special someone, to treat yourself to a relaxing overnight stay or to have a staycation with the family in a hotel for FREE! Right now, Wyndham Hotel Group is offering an extended "Hotel for the Holidays" sale with savings up to 30% off, plus special promotions available through Wyndham's free-to-join Wyndham Rewards loyalty program.
Prize is 32,000 Wyndham Rewards Points + $75 CASH and 2 Books
As special treat we're giving away 32,000 Wyndham Rewards points to one reader. The redemption of this prize is open-ended, so if you win you get to choose what to do with the points. You can redeem the points for one relaxing night at a luxury resort in a major city, or spend them for 3-5 nights in an economy property. You can also apply these points to use for pre-existing vacation plans. To browse redemption options, please visit HotelfortheHolidays.com and select the "Redeem Wyndham Rewards" box at left.
Aside from the Hotel Stay points we're also adding $75 Paypal Cash and 2-Books: Information in a Nutshell: Writing & Publishing and Business Tips & Taxes for Writers into the prize pot. This giveaway is hosted by MadameDeals | Coupon Closet | Premeditated LeftOvers | The Peaceful Mom | Sidetracked Sarah | A Wise Woman Builds Her Home | Ultimate Radio Show
Ready? Join Our Giveaway Now!
Sign up in Rafflecopter:
Giveaway starts 1/27 at 6pm EST and ends on 2/10 at 11:59pm EST. Winner will be randomly selected from all entries in Rafflecopter.
____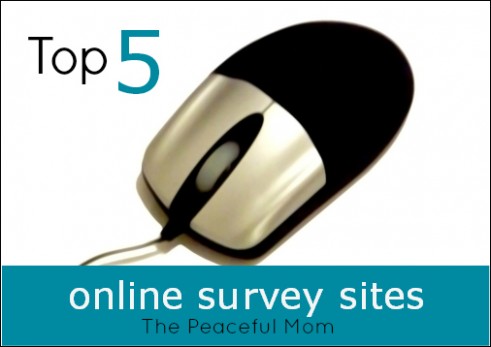 Make Money From Home! 
Click here for a complete list of The Peaceful Mom's recommended survey sites.