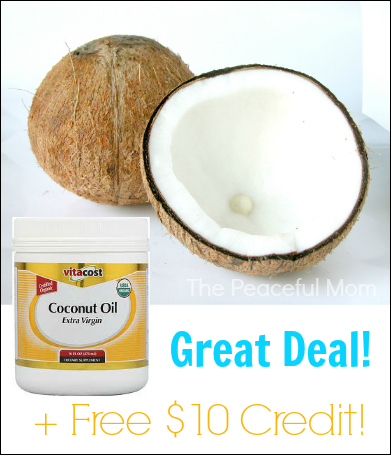 Vitacost.com has the 54 ounce container of Vitacost Organic Extra Virgin Coconut Oil for just $21.99 right now, which is a great deal! We use coconut oil in cooking, add it to our hot tea and use it as an after-shower moisturizer to combat that winter dryness we all have this time of year.
This is the perfect time to use your FREE $10 Credit and take advantage of other sales on gluten free and grocery items.  
Click here to get your $10 FREE Credit and start shopping!
Click here for the coconut oil deal.
Click here for more DEALS & FREEBIES to help you save money!
*Affiliate links are included in this post. Read our disclosure policy here for more information.