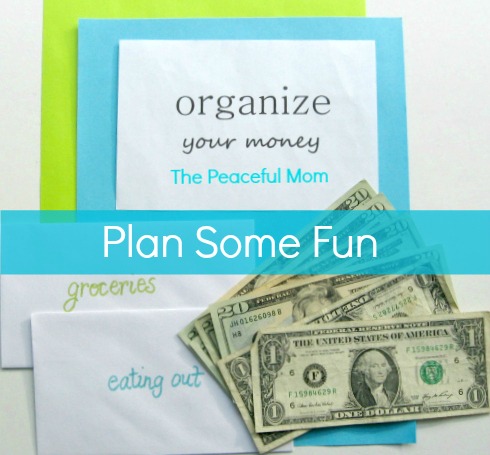 Organize Your Money: Don't Forget This!
So you've determined to get your finances back on track for 2014 and you're planning, strategizing and scrimping. If you're like most people, your will power will last approximately 3.4 weeks and then you will be back to business as usual. So how can you be one of the 2% who stick with it and actually achieve your financial goals? One way is to plan some fun.
I realize that I just talked you into finding your spending weaknesses, but once you address those I want to encourage you to not go "Extreme Biggest Loser" on me and cut everything out of your budget. Extreme budgets are just like extreme diets, you may make some progress initially, but you are setting yourself up for a binge in the not-so-distant future, and when you crack, it's going to be bad.
To prevent an over-spending, splurge-o-rama, you need to plan some fun on a regular basis:
Budget $5 or $10 each week as "I-can-do-anything-I-want-with this" money.
Cutting back on the groceries? Plan a nice dinner every couple of weeks.
Love shopping? Budget $20 or $30 a month and see how many clothing items you can find for that amount.
Need entertainment? Use coupons, take advantage of free events and enjoy the great outdoors more.
The key is to find ways to meet your emotional needs and enjoy today without sacrificing tomorrow.

Yes, have fun, but balance your fun with meeting your goals and responsibilities in life. You already knew that, I'm just encouraging you to remember it. 🙂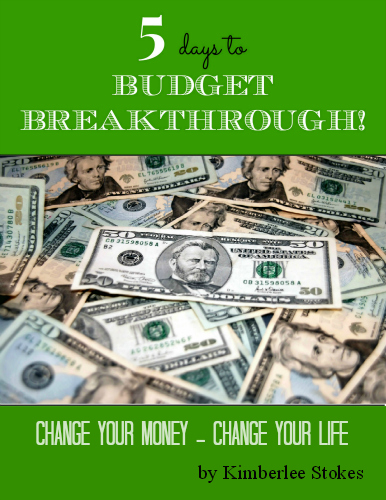 Do you need a little jump start to get your finances on track? My new e-book 5 Days to Budget Breakthrough: Change Your Money – Change Your Life is your no-frills, get-down-to business guide to do just that.
 Click here to read more and see what others are saying!