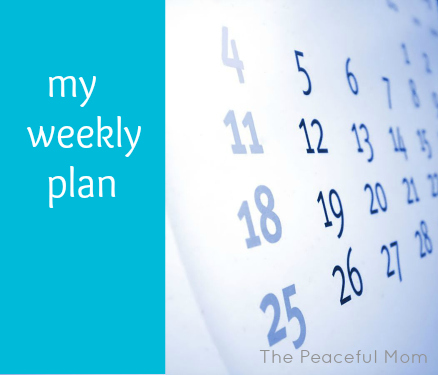 Get Organized! Manage your time, simplify your life and live your true priorities with a weekly plan.
Take a look at my plan and create your own with my FREE customizable planner! Read more details about how I plan here.
You know those days when things don't quite go as planned? Well I had one on Friday of last week. My knee suddenly "failed" and I couldn't move my leg in any direction without excruciating pain, or even let it "hang" while putting all of my weight on my other leg. There was no way to get me to the car, so we ended up having to call 911 and I was transported to the emergency room by ambulance.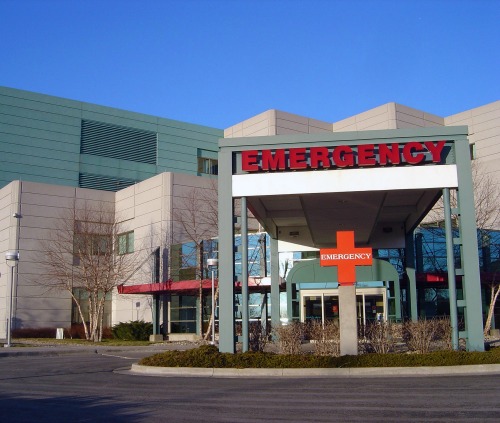 After several tests and hours spent in the ER, the doctor admitted me because he could not figure out what the problem was.  24 hours later I still did not have a definitive answer, only a vague "Rest it and it will get better." So, I left frustrated and still in extreme pain.
Finally on Saturday night my knee "popped" back into place while I was trying to get into the bed and the extreme pain was gone. I now have swelling, soreness and a limited range of motion, but I can definitely tolerate that compared to the extreme pain I had previously (well, except for the pain of the resulting medical bills).
So my plan for this week looks a little different:
PERSONAL –  rest, stay off my injured leg, drink 6-8 glasses of water every day
PEOPLE –  enjoy my family as they help me with my usual daily tasks
PASSION –  take advantage of the down time by reading a lot
PURPOSE – (wife) be grateful and appreciative to my husband for his extra work helping me this week, (mom) give hugs to my kids daily, (encourager) write what I can for the blog
PROJECTS – get better
What do you have planned this week? Leave a comment. 🙂

As a gift to my readers, you can now print your own customizable Weekly Plan! Click here to subscribe to The Peaceful Mom Weekly eNotes and you will receive access the download link along with my e-book Stress Free Meals and some other fun bonuses.
Click the download link and type  your info for the week into the planner. Once you are done, right click the form to print and check off each task as you complete it.
(You can see all of the FREE printable planners I have available here.)
You May Also Like: