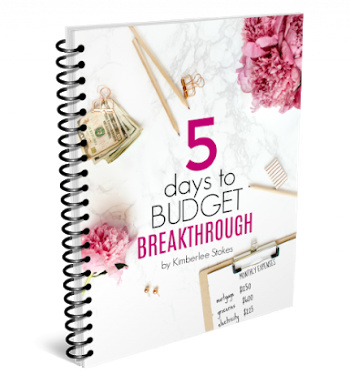 I'm so excited to tell you about my new e-book: 5 Days to Budget Breakthrough!
Lots of people give advice about money, but very few of them actually live on a less-than-average income. In this e-book I tell you our story and share the money secrets that my husband and I have learned so that we can have more, while living on less.
I give you super-practical steps broken down into tasks that you complete over a 5 day period so that you can experience a true Budget Breakthrough as well.
Get your money on track for 2014 and stop being "less than intelligent" with your financial decisions!