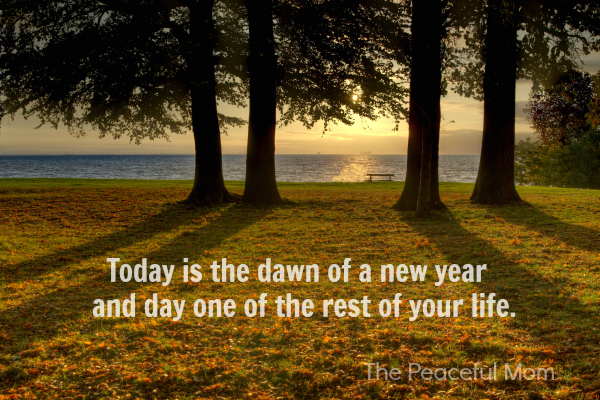 Today is Day One.
But I will tell you a secret … so is tomorrow.
Each day is a new page to be written on, a new beginning. What happened yesterday doesn't matter. Today we can start again.
So if you're worried that your intentions for the New Year won't work out, don't be.  There will always be tomorrow to try again.