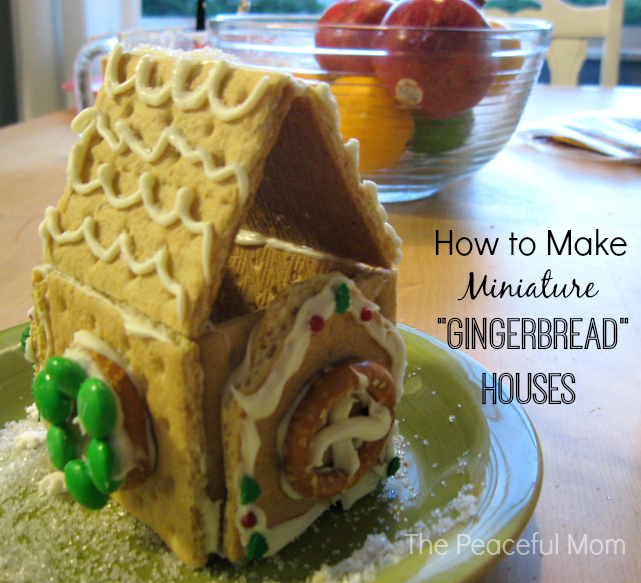 How to Make Mini Gingerbread Houses –
I love the idea of making gingerbread houses with the kids, but
I hate the way gingerbread tastes;
I don't want to spend hours baking something we will spend thirty minutes decorating.
The point is not to create a museum-worthy masterpiece, but to have fun and these simple mini "gingerbread" houses are the perfect solution!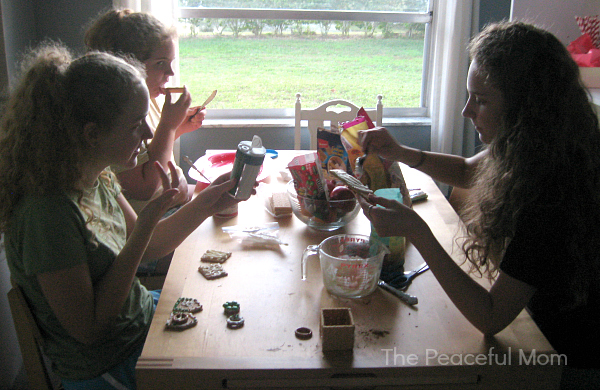 Materials
graham crackers
knife with serrated edge
white chocolate (almond bark/candy coating)
plastic sandwich bag
assorted candies, sprinkles and colored sugar for decorating
Instructions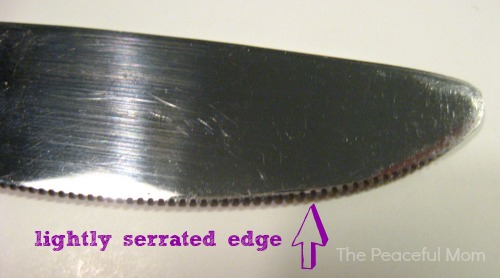 If you want to create a house with a closed slanted roof, you will need to cut your graham crackers. Choose a knife with a lightly serrated edge as pictured above. A plastic disposable knife will work well if you don't have a serrated butter knife at home.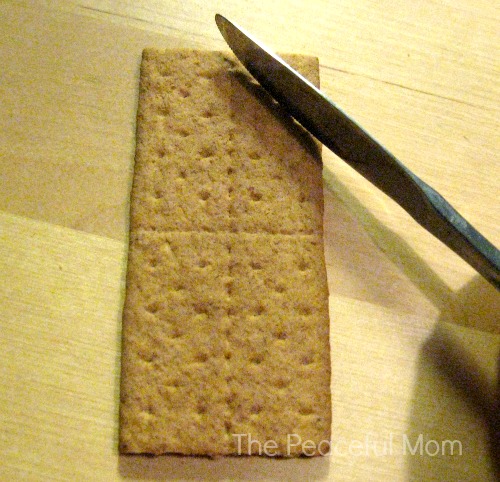 Using a sawing motion and light pressure, score the graham cracker where you want to cut it. Once you have scored it, carefully break off the corners leaving a "house" shape. We decided to go with an simpler version which you will see below.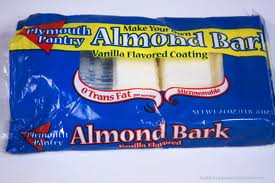 Most people use icing for the "glue", but we found that almond bark worked much better. Place three to four squares of the white chocolate in a microwave safe bowl and microwave for 30 to 45 seconds. Stir the chocolate until melted. If you need to melt the chocolate more, microwave in 30 second increments to avoid scorching it.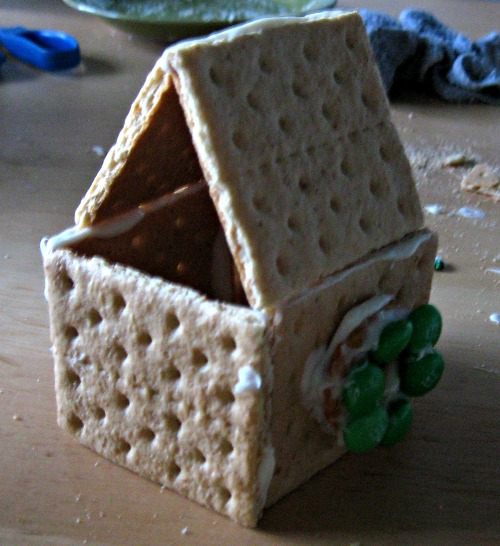 To glue the pieces of your house together, use a plastic knife to spread the melted chocolate along the edges of each piece then place the pieces together. This works best if you assemble the house on a plate or small cutting board so that you can place the completed house into the freezer for a few minutes to harden the chocolate.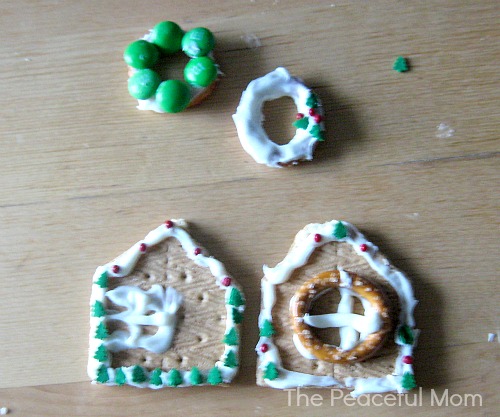 You can also decorate the pieces of the house first and then assemble them.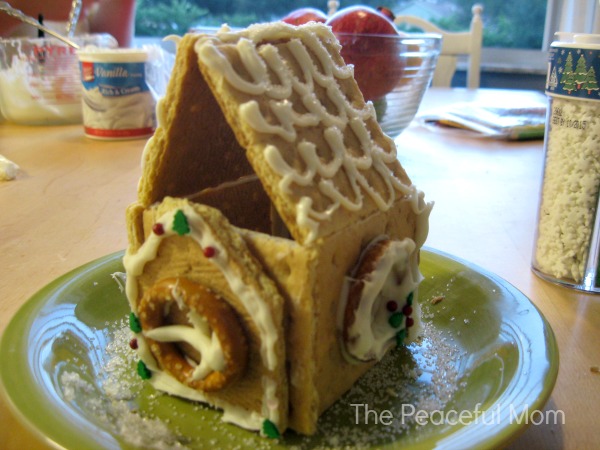 To create shingles or other designs on your house, scoop the melted chocolate into a zipper bag and twist the bag forcing the chocolate into the corner of the bag.
Trim the very tip of the corner of the bag and squeeze so that the chocolate comes out in a steady stream. Drizzle the chocolate in your desired design.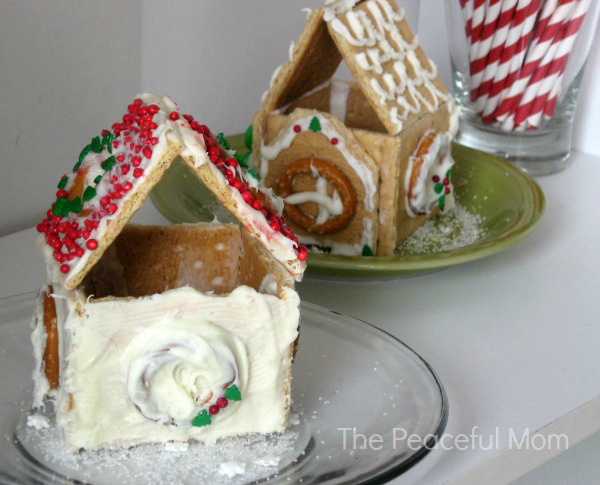 A couple of our completed designs. Clearly we are not professionals, but we definitely had fun!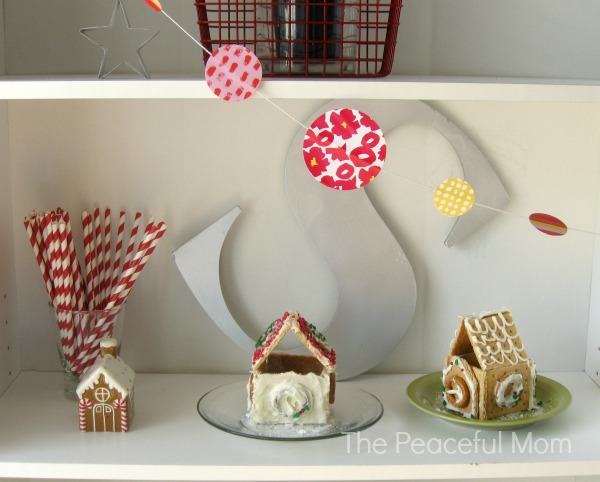 So there you have it, a simple an fun way to make gingerbread houses.
Let me know if you try it.

 You May Also Enjoy: