This is a Sponsored post written by me on behalf of LEGO. All opinions are 100% mine.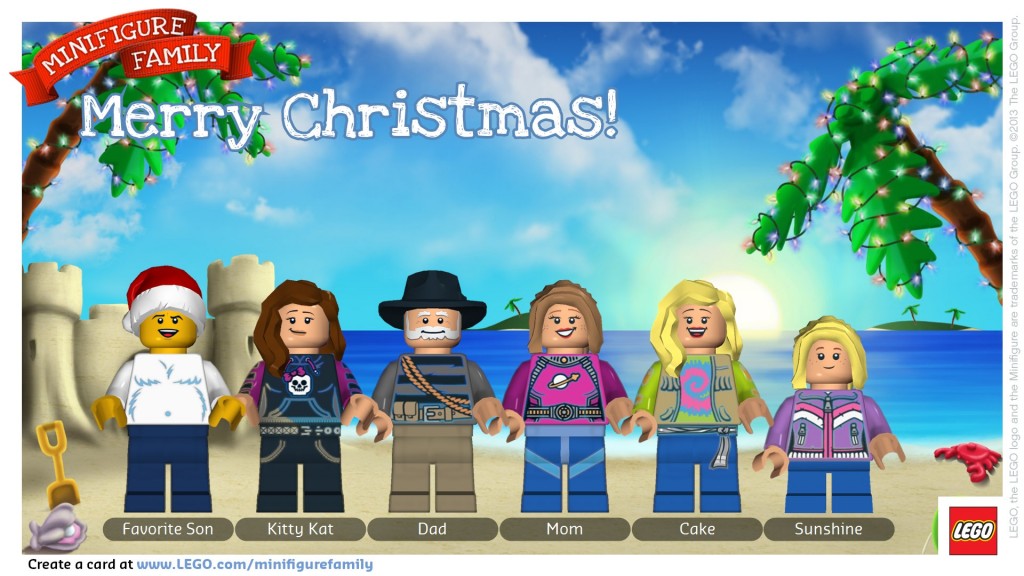 Looking for a unique way to share the joy of Christmas with your friends and family? Make a LEGO Minifigure Family!
We made ours a couple of days ago and had a blast! The kids were literally laughing out loud as we tried the different combinations to minifig ourselves. There are so many possibilities.
Start by customizing your skin tone, facial expression and hair. You can choose from a variety of hats as well (over 80 choices).
When you've created the top of your minifig, you can select the clothing you want for both the torso and legs of each family member. Creating this part of the card resulted in lots of laughter as we discussed what clothing would best fit the personality of each of us. My "rock star" daughter loved the fact that there were teen-friendly choices, and my son liked becoming the abominable snowman,
You can try on Santa and elf costumes, or become a hippy, pirate, rocker, policeman or 007 (50 clothing options in all). The site even has a "randomize outfit" option if you just want to wing it!
After you've completed your family's styling, choose from one of twelve backgrounds including a snowy igloo scene, a holiday decorated stage, a wintry front yard and more.
Watch this video for complete instructions.
Once you've become Minifig-ed, share your creation via social channels like Facebook and Twitter or save it to your computer. I shared ours on Facebook and Pinterest.
I love that this is a free and fun activity that you can do with the whole family, and then send it to friends and family to spread the laughter. 🙂