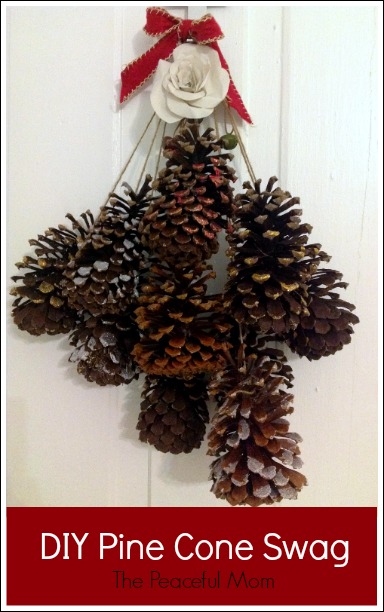 Simple & Frugal Christmas Decor: DIY Pine Cone Swag 
If your budget is tight this year, this pine cone swag is a simple and frugal way to decorate your front door!
You Will Need:
10 large pine cones
4 – 6 feet of twine or ribbon
gallon size plastic zipper bag
glitter (I used about half of a .75 ounce bottle of each color)
Mod Podge
wreath hanger
Christmas decor items, ornaments, ribbon, flowers, etc.
Instructions: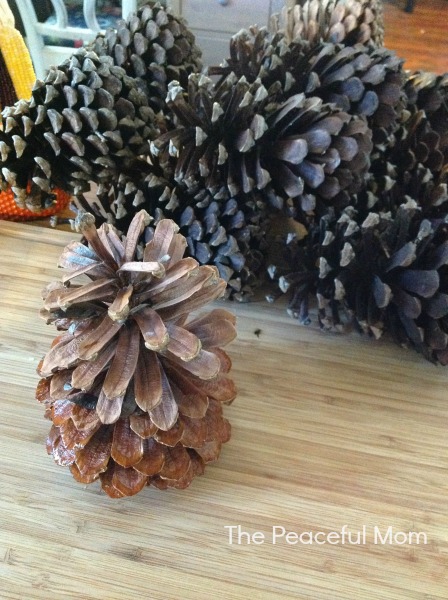 Using a wire brush or old toothbrush, gently remove any dirt and debris from the pine cones. Do not use water as you want the pine cones to be dry.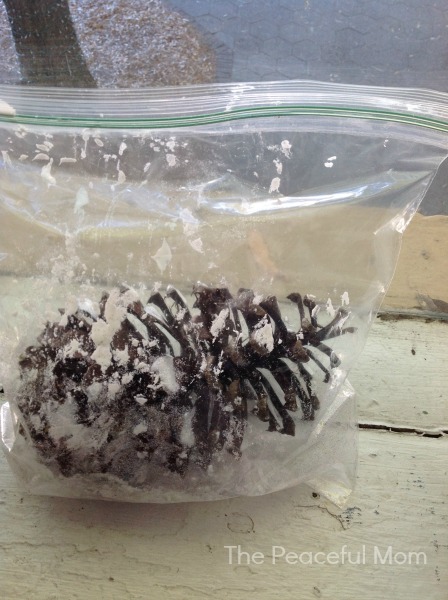 Add different colors of glitter to individual gallon zipper bags. I used white to look like snow, as well as red and gold. Starting at the top of the pine cone, brush Mod Podge onto alternating tips, then quickly drop the cone into the glitter and shake.
Remove the cone from the bag and tap it over the trash can or a paper plate to remove excess glitter. Dry the cone for at least four hours or overnight.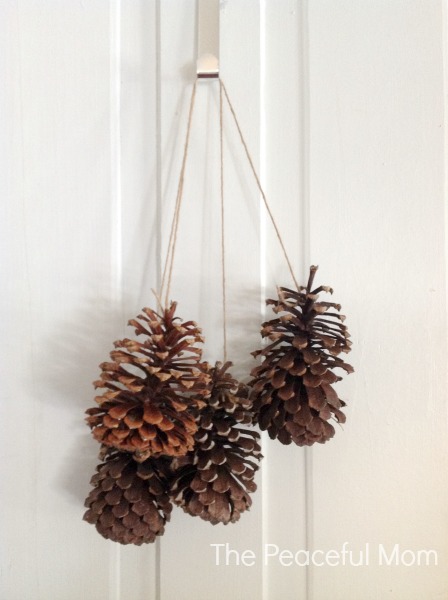 Once the pine cones are dry, tie one end of the twine around the top of a pine cone. Place the twine over the wreath hanger to determine where you would like the pine cone to hang.
Cut the other end of the first piece of twine and tie it around the top of a second pine cone. Repeat this process until you achieve the desired arrangement for your pine cones.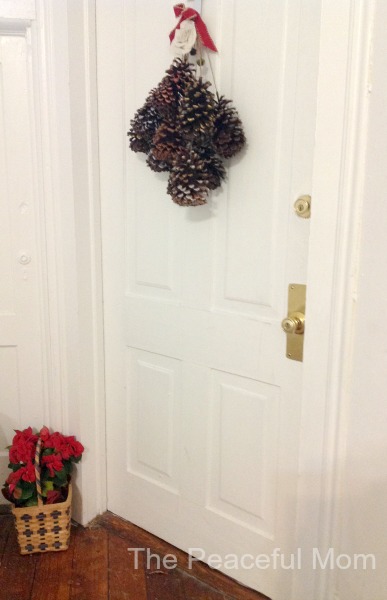 Now you can add ornaments or ribbon and hang your pine cone swag to enjoy all winter!
Click here for more Simple and Frugal Christmas Decor Ideas.
_______________________________________________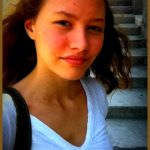 Posted by Kendra