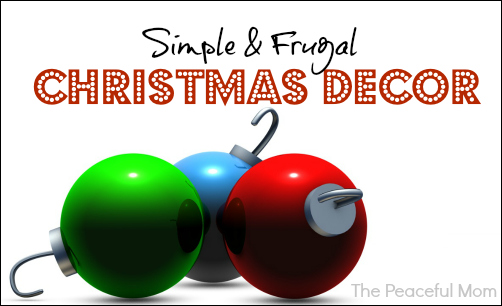 Our Frugal Christmas Decor – Take a peek into our house this Christmas and see how we are decorating on a budget.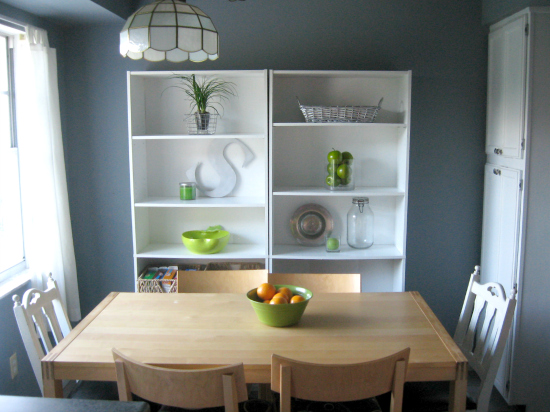 After our move in August, the first room that I decorated was the kitchen. Here is a shot of the way it normally looks.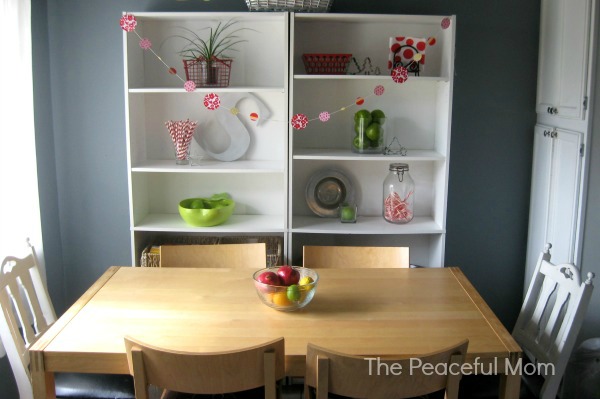 And this is the Christmas version.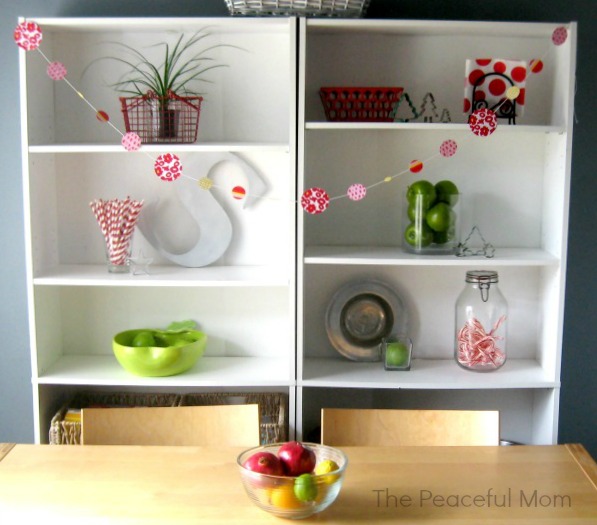 Here's a closeup shot for you. 
Everything was a thrift store find from this year or last year (including the new fruit bowl on the table) except for the straws ($2.00) which I purchased at Target and the polka dot napkins ($2.00) and candy canes ($1.00) which were purchased at Walmart.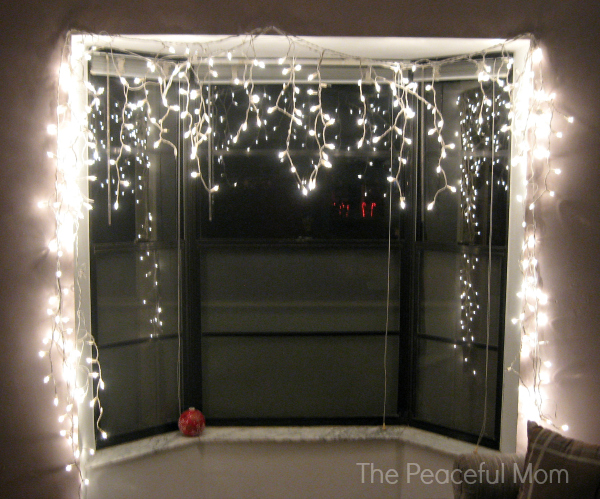 We also hung some white icicle lights around the living room window. I purchased an entire tub of the lights at a yard sale a couple of years ago.
Twinkly lights make anything seem festive!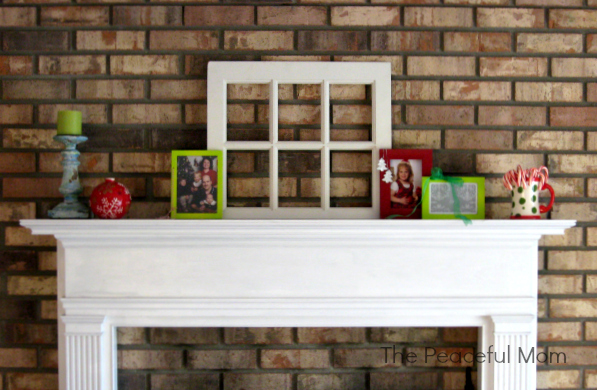 This mantle is a work in progress. Most of the items were thrift store finds: photo frames ($1.00 each), Christmas mug (69 cents), red porcelain ornament (99 cents). The candle stick and window frame were previously purchased (frame from the thrift store and candlestick from a discount store).
I have two thoughts for the window frame: wrap white Christmas tree lights around it or cover it with wrapping paper so it looks like a gift (or I may leave it as is).
What do you think? Leave a comment. 🙂
You May Also Like: