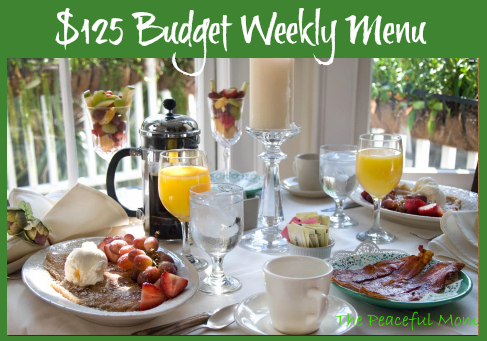 $125 Budget Weekly Menu –See how I feed my family of six including 3 teens and a twelve year old for around $125 a week! 
This week I spent $139.08 on our weekly groceries plus $28.95 to stock up on sale items like butter for $1.50/pound (which I put in the freezer for later). This brought my weekly total to $168.03 and my total spending for November to $528.96, which is over my $500 budget for the month, but I will be using some of this food in December.
*Items marked with an asterisk were purchased in previous weeks in the $125 Budget and are in the pantry, fridge or freezer. Click purple links to go to recipes!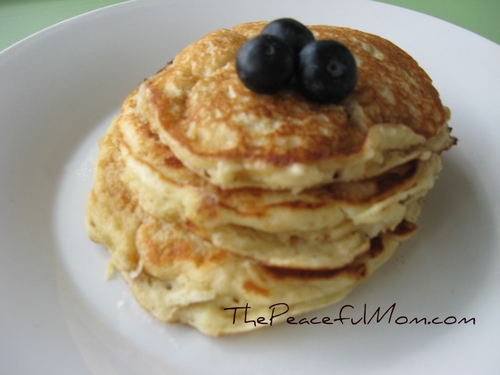 BREAKFAST
Oatmeal* with cinnamon and raisins*
Oatmeal Pancakes (from leftover oatmeal)
Homemade Freezer Waffles with DIY Waffle Syrup
Cottage Cheese with pineapple and banana slices, toast
Cereal with milk x2
Organic Yogurt with Crockpot Granola* and fresh blueberries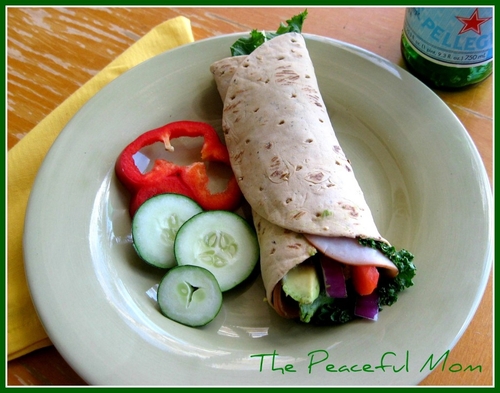 LUNCH
Turkey Sandwich, carrots and ranch dressing*
Ham and Cream Cheese Rollup, cucumber slices
PBJ, apple* slices with cinnamon
Easy Cheese Quesadillas, Tropical Fruit Salad*
Leftovers from Dinner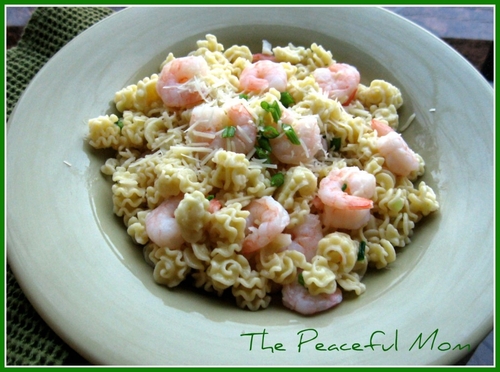 DINNER
Garlic Shrimp Radiatore, salad, garlic toast triangles
Black Bean Chicken Chili, corn chips
Pan Fried Pork Chops, mashed potatoes*, steamed broccoli
Steak and Rice Burritos, Spicy Black Beans, corn
Sausage Skillet (diced potatoes, onions and green pepper, sliced Kielbasa, basil, oregano, salt & pepper to taste), steamed green beans
Parmesan Chicken Strips, rice*, salad
Baked Potatoes* with bacon*, steamed broccoli and cheese, salad (repeat from last week because we had leftovers instead)
Read what we do about snacks here.
What are you eating this week? Leave a comment or link. 🙂
Please Note: I post my weekly menu to encourage menu planning and to give meal ideas, not as a nutritional standard. You should feed your family based on your priorities and values. You may not be able to replicate this exact menu for $125 because sales vary by region and you will have different items on hand, but you can save money just by using a menu. 🙂)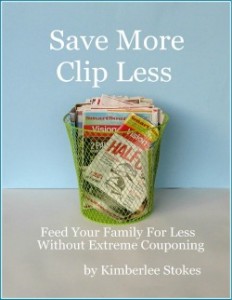 Read how I feed my family for less without extreme couponing in my Save More-Clip Less ebook!  
Click here to see what others are saying about this book.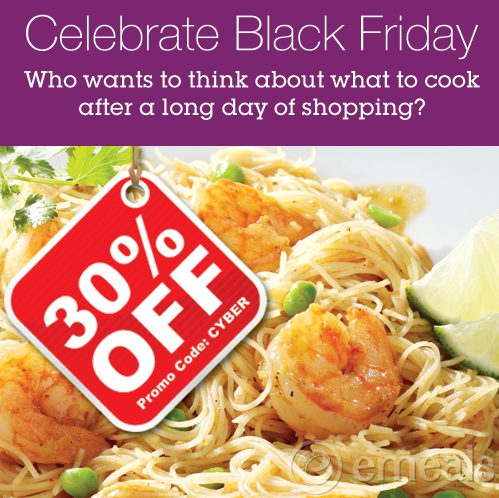 You can also check out my favorite meal planning service eMeals*. Plans start at just $10 a month for a 3 month subscription and include recipes and a grocery list!   They even have a slow cooker plan for those busy weeks!
Now through Monday, get 30% off by using promo code CYBER!
Click here to see a sample menu.  
You May Also Enjoy: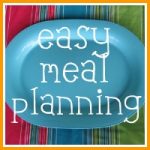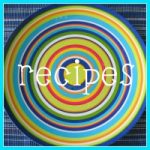 For more menu ideas, check out OrgJunkie Menu Plan Mondays.
*affiliate link– Read our disclosure policy here.