Do you have physical and financial needs in your life? 
In the last few weeks I have shared two stories with you about how I "found" specific items that I wanted (not needed), and how I believe that finding those items is actually God revealing His real and personal love to me.
If you read the purse story (read more here) or the thrift store incident, you may have thought that they were just coincidences. Maybe they were, but today I have a story that I don't think can fall into that category. I'll let you be the judge of that.
First, the back story:
January 2012 –  The van which we had owned for over 10 years finally reached the point of needing repairs well over it's value. After spending most of the night in it with my daughter (you can read that story here), we sold it for $400.
This left us with one car which was too small to fit everyone in our family (a Ford Escort) but we did not have the money for another car at the time so we decided to make it work while we saved money. We were absolutely determined NOT to go into debt.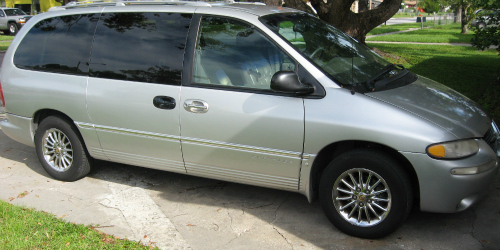 September 2012 – We saved money and prayed and finally in September of 2012 we were able to buy a used van from some acquaintances. I was so excited to be able to take our family places at the same time and to have the luxury of running errands or doing fun things with the kids whenever we wanted rather than working around my husband's work schedule.
March 2013 – Sadly, just a short time after purchasing the van we learned that there were serious issues that would cost far more than its value to repair (sound familiar?). We were able to sell it for $400 even though it didn't run but we lost about $3000 in the process, and we were once again a one car family.
June 2013 – My two oldest teens were hired for their first jobs and I became Taxi Mom. One vehicle + 3 jobs 30 minutes away with varying schedules meant that I was driving hours a day most days. It was tiring but every time I prayed about a second car, I felt that we should wait (which was really the only option we had at the time.)
November 2013 – The situation began to heat up when my son's schedule changed so that we arrived home at 1:30 in the morning after his shift two to three nights a week and I had to get up at 5:30 in the morning to take my husband to work. I never do well with interrupted sleep but enduring multiple nights of this scenario each week was turning me into a crazy person.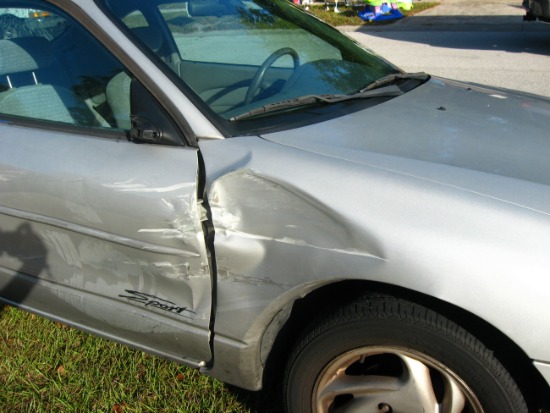 In the meantime, on one of the rare occasions that my husband had the car for the day, someone sideswiped him and damaged the passenger side of our car leaving it without the side view mirror. We could drive it but not legally without the mirror. Our situation was at a crisis point.
After a couple of days, the other driver's insurance agreed that he was at fault and they gave us a rental vehicle while we had the Escort fixed but I was completely emotionally spent and ended up staying up one night crying for over two hours about everything that was going on. (In addition to the stress and pressure of the vehicle issues in the past couple of months we have had a broken sliding glass door, my iPad stolen and a decrease in our income.) I knew deep down that God is faithful and somehow He was going to work it all out, but I was exhausted.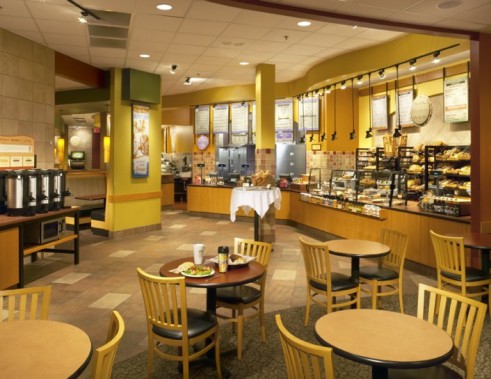 On Monday of last week, we called some friends that we had not seen in a long time and ask them to meet us at a coffee shop to catch up with each other. After we had talked for a bit, we told them about our car situation and one of them asked if we wanted a new car. I said yes but thought that he would just pray for us.
Instead he pulled the title for a car out of his coat pocket and handed it to us!
I was in shock — excited and overwhelmed all at the same time. He said that on the way out the door to meet us God told him to give us the car.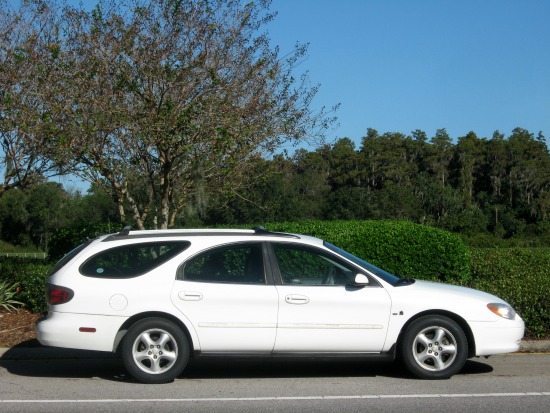 Meet the Mom-Mobile!
Here it is – the beautiful, wonderful gift from God which changes my day-to-day life in huge ways!
As I said in the beginning, I will let you judge for yourself but I believe that God gave us this car as a visible, tangible sign of His love and provision for us because of our relationship with Him. Yes, there are natural consequences to our choices in life, and God does not swoop in with a magic wand and fix everything, but He does care.
If you have needs in your life, I encourage you begin to have a conversation with God about your needs and then to trust Him to help you. I firmly believe that if He will provide for us, He will provide for you too.
You May Also Enjoy: