Two weeks ago I wrote in my How to Stop Worrying post here about how experiencing God's personal love  is the fastest way to kill anxiety. For many of you this is a totally new concept, and perhaps you thought that my purse story was just a coincidence.
This week I experienced another "coincidence".
If you know our story, then you know that in 2011 we sold 90% of what we owned with the plan of moving overseas to do non-profit work. During the training we discovered that the organization was not a good fit for us and the plans to go out of the country fell through leaving us with an immediate need for jobs, housing and everything else that goes with life in the U.S.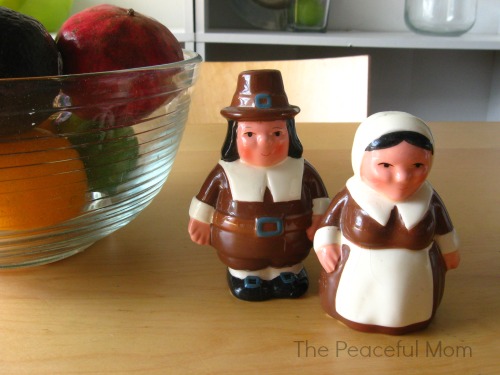 One of the few "frivolous" items that I had kept was a Thanksgiving salt and pepper shaker set from Publix. We put these little guys out on the table every year as a fun way to remind us of the origins of the Thanksgiving holiday, and they are my favorite part of the holiday (well, other than the pumpkin pie!).
Last year, one of the children accidentally knocked Mr. Pilgrim off the table and he suffered visible damage.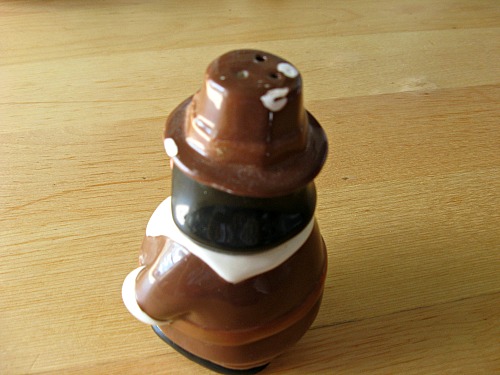 In my heart I knew that it was just a material thing, but the damage to it reminded me of everything that we had lost in the previous couple of years. I honestly cried about it, but I wrapped up the set and stored it away for this year.
I had forgotten about the damage until I opened the wrapping a few weeks ago and I felt that pang of loss and disappointment again. We have experienced several disappointments recently with the theft of my ipad, a broken sliding glass door, and a car accident (in which no one was injured thankfully; I'll share more soon). A friend encouraged me last week and prayed that God would start restoring some things to us.
So last Saturday, I felt that I should stop by our local thrift store. I looked around for a few minutes, and then I saw this guy sitting all by himself on the shelf.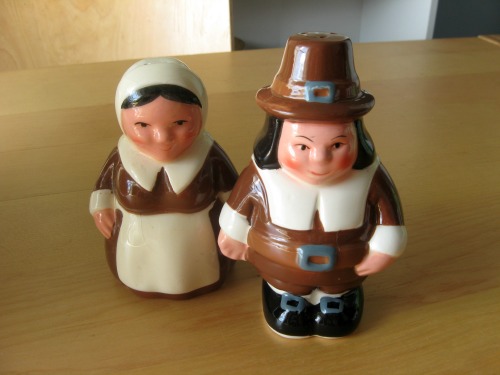 Again, you may think that it is just a coincidence, but I find it very interesting that I found just the part of the set that I needed, and I only found it after listening to an impression to go to the thrift store when it was not in my plans for the day.
I believe that this incident once again shows God's personal care for even the smallest details of my life, and if He cares about me that way, He also cares about YOU and the details of YOUR life! Start looking for His little gifts to you.
(UPDATE: Check out this story for an even bigger example of God's care for the details of our life!)