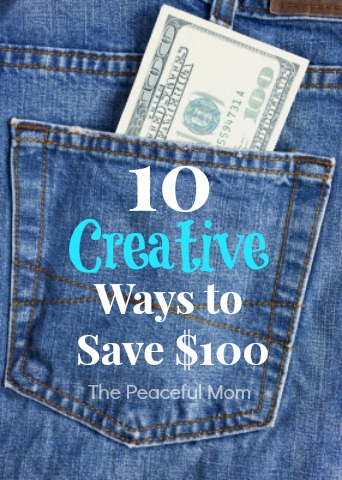 10 Creative Ways to Save $100 – Just a few ideas that you may not have considered.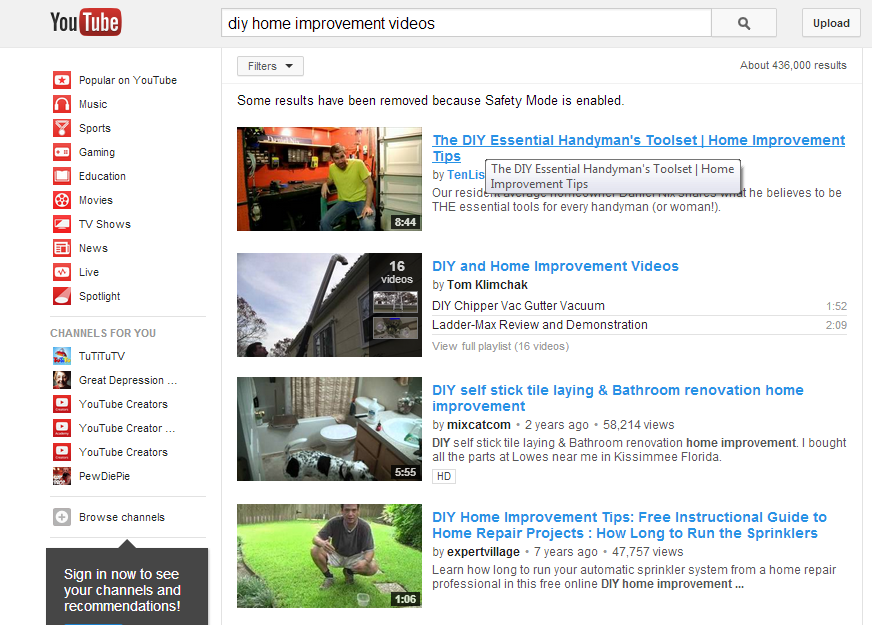 You Tube It!
I know those cat videos are tempting, but you can save on your next repair project by checking You Tube for DIY videos instead. You can find videos on everything from installing tile to replacing the door panel on your vehicle. (Caveat: You should check several sources to make sure that the information is credible. The recent video showing you how to "waterproof" your iPhone was actually a way to download a virus to your phone.)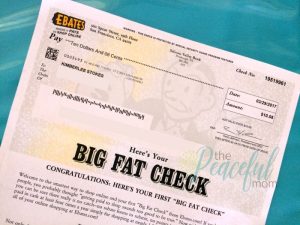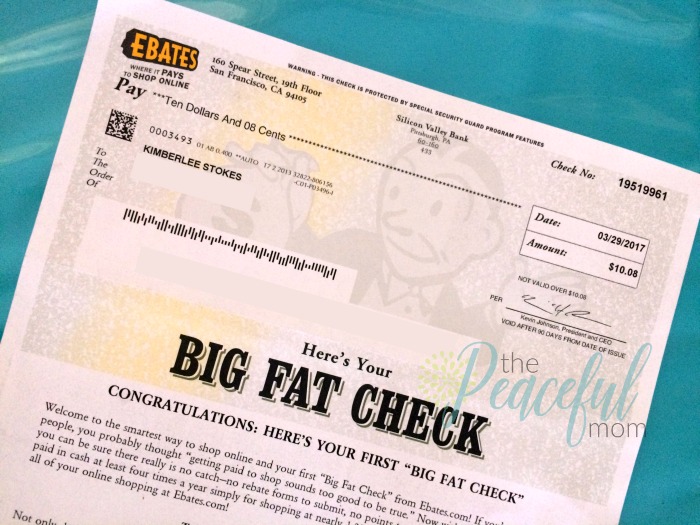 Get money back for what I'm already purchasing? Heck yeah!
A friend told me about Ebates, and I have to admit, I'm a little slow to try new things, but I recently opened an account and I already received a $10 check in the mail. Yes!
Sign up for a free Ebates account HERE.
Need something? Rather than jumping in the car and driving to the nearest retailer, why not sign up for FreeCycle to find people in your area who are giving away items you may need or want. You can also find some free items on Craigslist, but be sure to use safety precautions such as never giving out personal information and meeting sellers in a public place in the daytime.
Buy Specialty Foods at Discount Stores
Imported extra virgin olive oil is a treat, and of course, the best way to save is to avoid purchasing higher priced specialty items all together, but if you must have that special Greek balsamic vinegar or other gourmet condiment, check discount stores (like TJ Maxx) first. You can also find exotic chocolates, and who doesn't need a little more chocolate in her life?
Skip Dry Cleaning
Dry cleaning may seem like a non-negotiable expense if you work full time, but surprisingly it's not. Purchase washable no-iron and wrinkle-free clothing items and save hundreds a year. Costco offers no-iron business shirts for $12-$20 each. You can also avoid ironing by pulling the shirts out of the dryer promptly and hanging them up rather than letting them sit in a basket in the laundry room (or just rebel and go to work wrinkled).
Buy Christmas After Christmas
We all know that retailers offer amazing discounts the week after Christmas, but have you ever thought about completely postponing your Christmas shopping until then? One family we know gives money to immediate family members and then enjoys a family shopping outing the day after Christmas. Of course, communication of your plan beforehand is essential to avoid sad faces on Christmas Day.
Fill Your Tank (the other one)
Place a brick (the kind you build a house with) inside two sealed plastic bags and place it in the tank of your toilet (unless you have a low-flow toilet, in which case you don't need this tip). The brick takes up space so when your tank fills with water, it requires less.  (I almost titled this tip "Lay a Brick", but it didn't seem quite right.) 
Don't throw away bruised and soft fruit.
Yep, bruised and over ripe produce is ugly, but it's still edible, and there are lots of ways to use fruits and veggies that are slightly past their prime. Check out my Ways to Use Overripe Produce post here for ideas with specific fruits and vegetables.
Turn Off Your Oven
Your oven takes quite a bit of time to cool down, so why not turn it off for the last 5 to 10 minutes of cooking time and save electricity/gas? You can also turn off the stove for the last couple of minutes when cooking pasta, eggs and other foods.
Stock Up On Vinegar
Clean your house using cheap, basic cleaners like vinegar, ammonia and bleach. You can also make your own household cleaning concoctions using recipes found online like this DIY Citrus Cleaner. (Note: NEVER combine bleach and ammonia. The fumes can cause severe brain damage.)
Use Half
Tear wipes, tissues and paper towels in half (or use cloth rags and skip buying them at all). Use half as much shampoo, toothpaste and body wash, and your products will last twice as long.
Okay, so I may have included 11 tips in my top 10, but I have to add this one last tip, just for fun. Rather than saving your coins in a jar, why not save your $1 bills? Every time you receive change from a purchase, place the one dollar bills into a separate part of your wallet. At the end of the day add the dollar bills to a container at home. You will be surprised how quickly you can save $100!
What creative money saving ideas do you use? Leave a comment.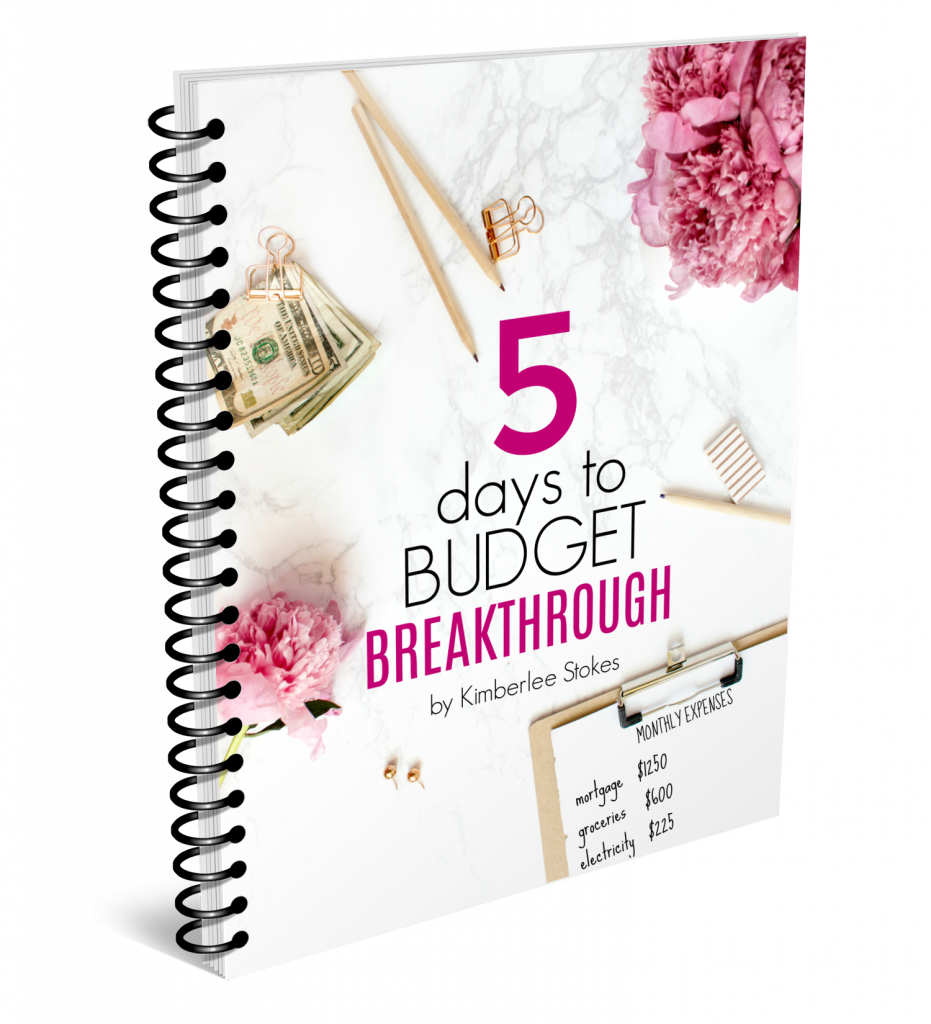 Do you need some motivation to get it together with your money?
5 Days to Budget Breakthrough  is just the tool you need to turn your finances around. I give you simple, practical tools to change the way you save and spend in just five days!
Click here to see what others are saying about this book!
You May Also Enjoy: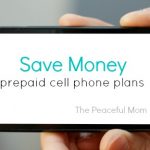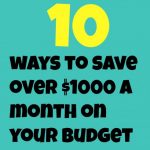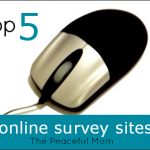 photo credit: Nutdanai Apikhomboonwaroot; FreeDigitalPhotos.net