Do you want to enjoy a stress free holiday season this year?
For the next few weeks, I'll be sharing simple steps you can take to simplify your holidays. Join in and follow the plan so you can enjoy a peaceful and fun holiday season! (You can subscribe here so you don't miss anything!)
[See Week 1 Steps here.]
This week's Stress Free Holiday Baby Steps are: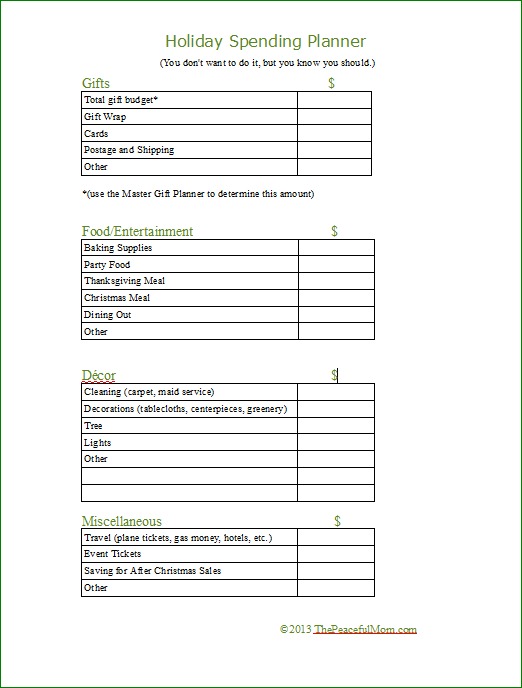 Make a Spending Plan
I know, you don't want to think about it, but making a spending plan for the holidays is the best way to avoid using your credit cards and end up with some money in the bank in January.
Print my Holiday Spending Planner here and set a budget for all of your extra expenses for the next couple of months. If you realize that you won't have enough cash to cover everything, start cutting back now so you don't end up in a mess later.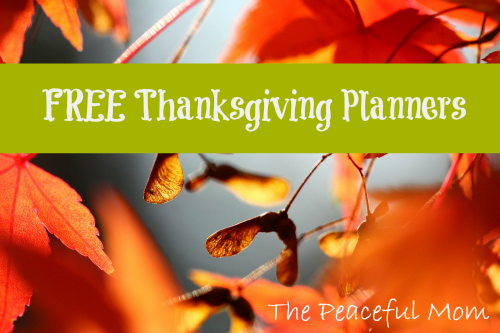 Think About Thanksgiving
The second step for this week is to start thinking about Thanksgiving. Will you serve a big meal? Entertain family and/or friends? It's time to make a plan!
You can write your menu on a piece of notebook paper, the back of that envelope you're about to throw away or click here to print my Thanksgiving Meal Planner and Grocery List, as well as my Thanksgiving Meal Timeline to help you get dinner on the table with as little stress as possible (or just forget about it and order pizza.)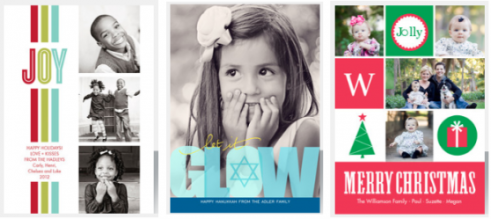 Order Cards
Last week I encouraged you to decide whether or not you would send holiday/Christmas cards. If you are going to be ordering personalized cards, now is a great time to order before the Christmas rush.
Through TODAY 11/7, Cardstore is offering 30% off Holiday Cards & Invitations (including Thanksgiving, Hanukkah, Christmas, Season's Greetings, Kwanzaa, & New Year's). 
Click here and use code: CCP3130 at checkout.
You can also get FREE Standard Shipping on orders of $30+ at Cardstore! No code is necessary.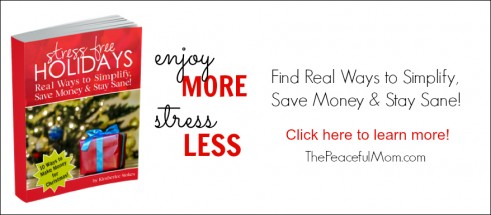 Like this post? You'll LOVE my new ebook Stress Free Holidays! Inside you'll find real ways to save money on gifts and other holiday expenditures, organization tips, recipes for dishes to take to your next party, gift ideas and advice on dealing with difficult relatives. I even include 10 Ways to Make Money for Christmas!
Click here to read more and watch my Stress Free Holidays video clip.
 [See all 8 Weeks to Stress Free Holidays posts here.]
{Click here to Pin This Post to Your Holiday Board}
You May Also Enjoy: