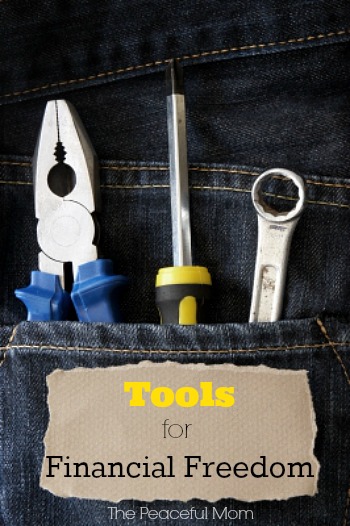 Living on Less–Tools to help you spend less so that you can save more, give more and live more.
I needed a good kick in the pants this week, and I'm sharing the pain in my backside with you so maybe you won't need a kick as well. 🙂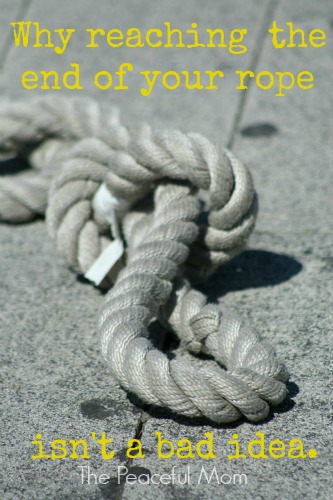 Have you ever said, "I'm at the end of my rope!"? You probably felt overwhelmed, out of options and desperate, and all of those emotions seemed negative.
Today I am challenging you to take a different view.
I say reaching the end of your rope, although it doesn't feel good, is a GREAT thing! Reaching the end of your rope means that you are sick and tired of the status quo. You are ready to get off the hamster wheel and stop the insanity that brought you to that place of desperation.
And this can only be a good idea!
I just came to the end of my rope again this week. Things have gotten a little sloppy around here in the spending department, and I realized how stupid I have been. I also realized that I am the only one who can do anything about it.
True change can only happen when we are motivated, and getting to the end of your rope can be a powerful motivator. When I feel the pain and distress of my lack of organization, my irresponsibility or my plain old laziness, I feel motivated to make a change. I wish that I had learned this lesson once and for all during our previous struggles, but it looks like I am a slow learner.
I think that this time, though, I am done.
Even though we have a lower than average income, I can spend our money more wisely. We can change the way we manage our finances so that we don't end up without savings. I can do better!
How about you? Are you ready to be done? 
Be Done with excuses about why you can't save any money!
Be Done with spending your entire paycheck and wondering where it went!
Be Done with going through life without a plan!
Be Done with settling for less!
We are entering a tricky part of the year when it is easy to let our financial goals slip away from us. Make a decision now to be done with life as usual, and make a plan for the next few months so that your financial goals don't get lost in all of the busyness.
If you'd like a little help you can print my Free Printable Budget Worksheet here and my Holiday Spending Planner here.
What are you DONE with? Share in the comments! 🙂
And if you found this post helpful, share it with a friend.
[Click here to read more Tools for Financial Freedom posts!]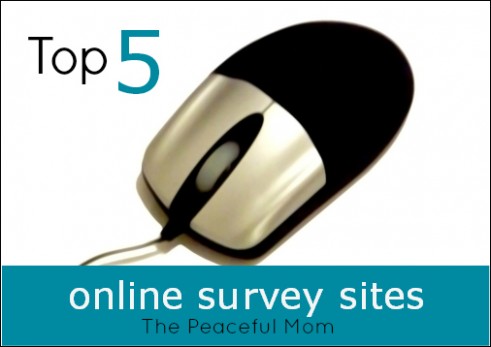 Make Money for Christmas!
Click here for a complete list of The Peaceful Mom's recommended survey sites.
  photo credit: scottchan; FreeDigitalPhotos.net