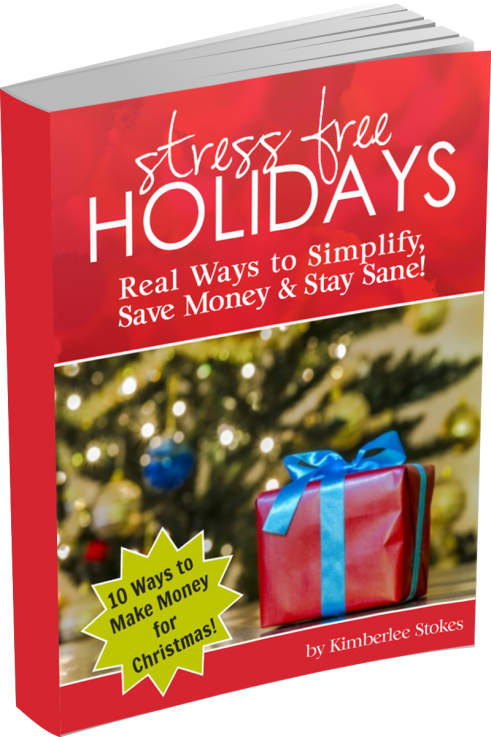 My new ebook Stress Free Holidays is here! This is no normal holiday book!
This is your:
"I'm Tired of Doing Things the Same Way" Reality Check
"I Want to Really Have Fun This Year"  Permission Slip
"I Want to Spend Less Money" How-To Manual
  Your "Get Out Of Jail Free" Card to release yourself from other people's expectations
This book is for you if:
You wonder how you will get everything done.
You feel stressed by other people's expectations.
You feel frustrated that you never get to celebrate the holidays the way you want to.
You need to spend less money on gifts, but don't want to look cheap.
You feel overwhelmed by your normal holiday schedule.
This book is NOT for you if:
You successfully pull off a magazine-worthy celebration every year.
You are a gourmet cook.
You are independently wealthy.
The best news is that I am offering subscribers to The Peaceful Mom a discount code! The code will be sent in an email to you, but it is only good for 72 hours, so be sure to check your inbox!
Click here to find out more about the book.