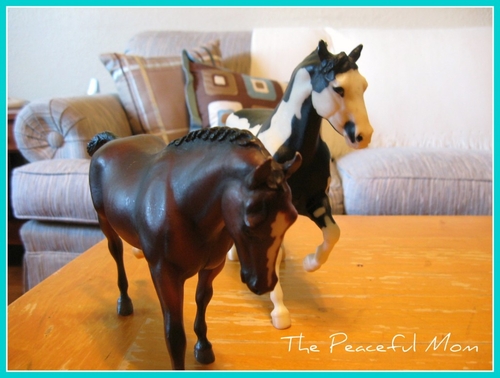 If you read the Breyer Horse story, then you know that my daughter is a HUGE horse lover and Breyer Horse fan. Unfortunately Breyer Horses can be quite expensive, and especially the accessories, so we have just waited and prayed about items that my daughter wants.
A couple of months ago, a sweet friend gave my daughter an entire Breyer Horse barn. She was very excited to receive the gift, but decided recently that she wanted to paint it.
In my mind, painting the barn was a bad idea because we could probably resell it if it were in good condition, but then I caught myself. 
This thinking came from a poverty mindset.
First of all, the friend gave it to my daughter, not to me and she should be able to do with it as she pleases.
Secondly, viewing her painting the barn as a "loss in value" is missing the whole point of encouraging my child's creativity and initiative, qualities that create successful people.
So, I decided to just let her go with it.
Here is the barn in progress…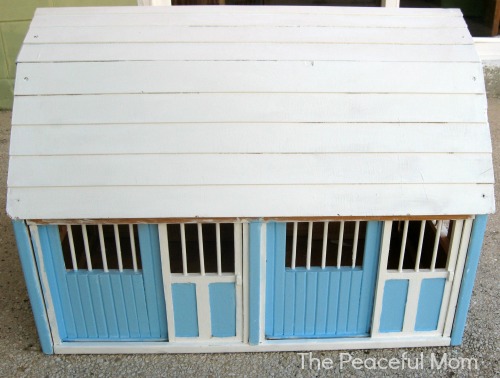 …and here is the almost completed version. I think she did a fabulous job and she enjoyed herself, which is what is most important.
Learning to relax in my parenting is difficult, but I am making slow progress.
Do you struggle with the balance of controlling and relaxing in your parenting? Leave a comment. 🙂