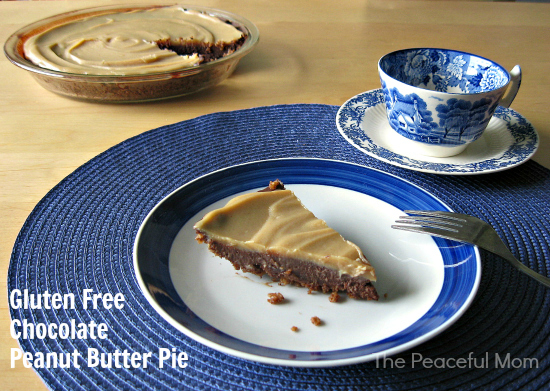 Gluten Free Chocolate Peanut Butter Pie Recipe
I just can't think of a much better combination than chocolate and peanut butter, and this delicious gluten free pie combines the two perfectly. We adapted this version from a recipe on the side of a Chex cereal box, and it's a bit of work, but well worth the effort.
Gluten Free Chocolate Peanut Butter Pie Recipe
Ingredients
3 cups Chocolate Chex Cereal, finely crushed
6 tablespoons (1/4 cup + 2 tablespoons) butter, melted
12 ounces semisweet baking chocolate, chopped
1 1/2 tablespoons unsweetened baking cocoa, sifted
2 cups half-and-half
1/3 cup white sugar
1 egg plus 2 egg yolks
6 tablespoons whipping cream plus 1 cup whipping cream, whipped
1/2 cup white vanilla baking chips
1/4 cup creamy peanut butter
semisweet baking chocolate shavings for garnish (optional)
Instructions
In a small bowl, stir together cereal and melted butter.
Press cereal mixture into the bottom and sides of an ungreased 9 inch pie plate.
Refrigerate for about 30 minutes, or until set.
Heat oven to 350 degrees Fahrenheit and bake crust 15 minutes.
Sprinkle baked crust with 1/3 of the chopped baking chocolate.
Meanwhile, in a large heatproof bowl, mix cocoa and remaining chopped baking chocolate. Set aside.
In a 1 quart heavy saucepan, heat half and half over medium high heat until almost boiling.
In medium heatproof bowl, whisk together sugar, egg and egg yolks until pale yellow.
Slowly beat in half of the hot half-and-half, then pour egg mixture into saucepan with remaining half-and-half.
Reduce heat to medium and heat mixture to just boiling.
Cook mixture while beating with a whisk, about 1 minute or until thickened.
Pour through a sieve into reserved cocoa mixture and beat with a whisk until smooth.
Pour combined mixture into prepared crust and refrigerate for 30 minutes.
Wipe out saucepan. Add 6 tablespoons cream.
Heat cream to boiling over medium-hi heat.
Place vanilla baking chips and peanut butter in medium heatproof bowl.
Pour hot cream on top and let stand until chocolate is melted, about 2 minutes.
Beat mixture with a whisk until smooth.
Spread evenly over chilled pie.
Refrigerate until firm, about 1 1/2 hours.
Serve with a garnish of fresh whipped cream and chocolate shavings.
https://thepeacefulmom.com/2013/10/16/gluten-free-chocolate-peanut-butter-pie-recipe/
You May Also Enjoy: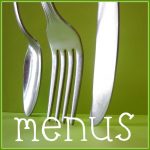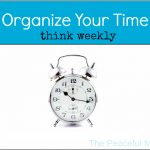 I'm linking up to Gluten Free Wednesdays!
I'm also linking up to Gluten Free Tuesday.