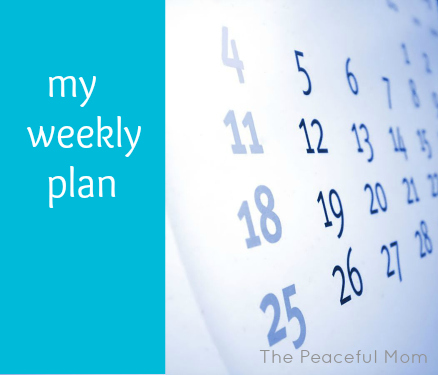 Get Organized! Manage your time, simplify your life and live your true priorities with a weekly plan.
Take a look at my plan and create your own with my FREE customizable planner!
I divide my plan into five categories:
PERSONAL- habits that keep me healthy and happy

PEOPLE– activities that promote relationship with the people I love

PASSION– activities and experiences which enable me to enjoy life

PURPOSE– tasks that enable me to fulfill my purpose in life

PROJECTS– priority tasks that need to be finished this week
I did not take the time to create a weekly plan in my art journal this week because I am spending time with my family on Sunday and Monday.
I had an interesting week last week when my iPad mini was stolen. I filed a police report and there is surveillance video of the man stealing it, but it looks unlikely that it will be returned.
Losing the iPad revealed to me just how dependent I have become on technology at the expense of real relationship. I was often checking email or Facebook when I was with my family, and I did not realize just how much that was happening until I lost the ability to do those things.
Which brings me to my focus for this week: slowing down. 
I will be working less, spending time with my family and spending time doing things I love like artwork, long walks in my favorite garden and writing. Slowing down is difficult for me when there is much to be done, but I know that it's important for the sake of my marriage, my kids, and my health.
What do you have planned this week? Leave a comment. 🙂

As a gift to my readers, you can now print your own customizable Weekly Plan! Click here and "like" The Peaceful Mom on Facebook to access the download link.
Click the link and type in your info for the week. Once you are done, right click the form to print and check off each task as you complete it.
(You can see all of the FREE printable planners I have available here.)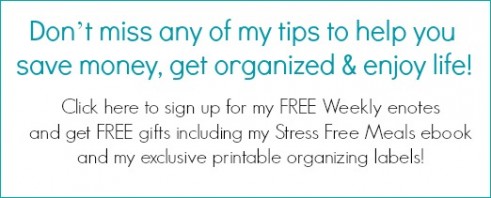 You May Also Like: