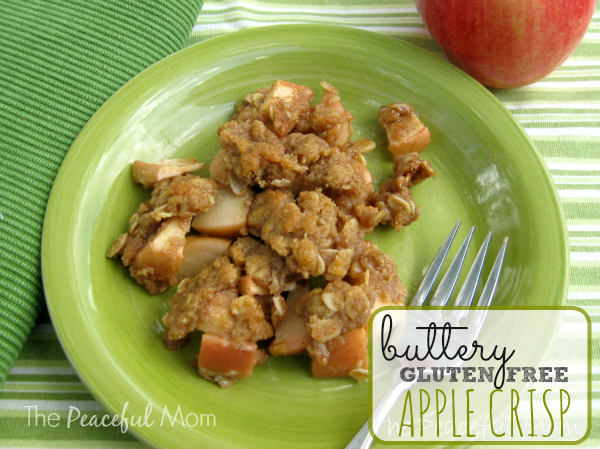 Buttery Apple Crisp Recipe
It's Fall and apples are at their lowest prices of the year, which means it's a great time to pull out all those yummy apple recipes! This Buttery Apple Crisp is amazingly delicious and gluten free. (Just substitute all purpose flour and non-gluten free oats if you are not eating gluten free.)
Gluten Free Apple Crisp Recipe
Ingredients
4 cups peeled sliced apples
2/3-3/4 cup brown sugar
1/2 cup all purpose gluten free baking mix (we use Bob's Red Mill)
1/2 cup gluten free oats (we use Bob's Red Mill)
3/4 teaspoon cinnamon
1/3 cup butter softened
Instructions
Preheat oven to 375 degrees.
Grease an 8x8 pan with butter (or spray with nonstick cooking spray)
Place apple slices in the pan.
Mix brown sugar, baking mix, oats and cinnamon.
Cut in butter to make a crumbly texture.
Sprinkle mixture over apples.
Bake 35-40 minutes and try not to pass out from the amazing aroma filling your house.
https://thepeacefulmom.com/2013/10/11/buttery-apple-crisp-recipe/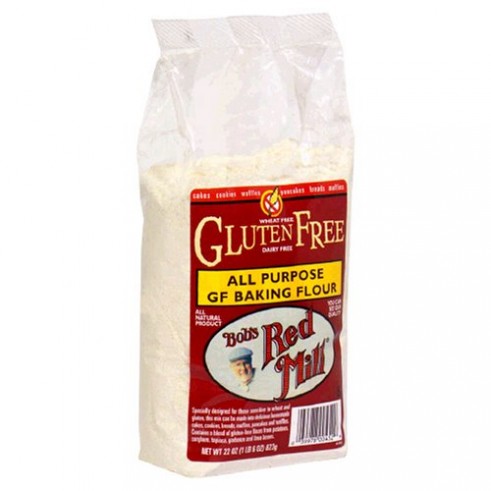 (Please Note: The following contains affiliate links. Read our disclosure policy here for more information.)
We use Bob's Red Mill All-Purpose Gluten-Free Baking Flour  in this recipe and it tastes just like a non-gluten free apple crisp. You can buy (4) 22   ounce packages on Amazon. 
You May Also Enjoy: