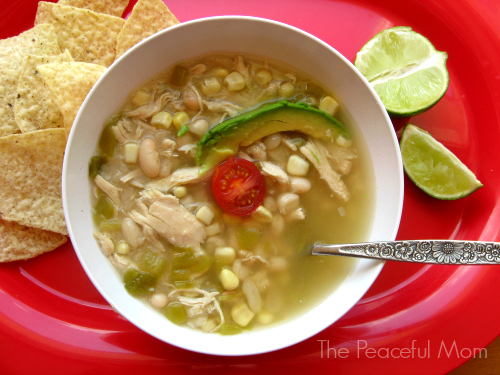 Southwest Chicken Chili Recipe
Cooler weather is a great time for soup and this one is our new favorite! Start it in your slow cooker just after lunch, and you'll have a super easy and tasty dinner. Add a splash of lime just before serving to completely rock your socks off.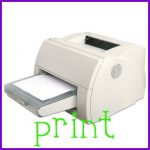 INGREDIENTS
2 cups baked chicken, shredded (we used chicken breasts)
3 cups cooked navy beans (or other white bean)
2 cups frozen corn kernels
(2) 32 ounce containers chicken stock (we use one without MSG)
(2) 4 ounce cans diced green chilies
2 tablespoons minced dried onions
1 tablespoon dried cumin
1 tablespoon garlic salt
fresh lime juice (optional)
avocado slices (optional)
INSTRUCTIONS
Add chicken stock, chicken, beans, corn, chilies and spices to your slow cooker.
Stir to combine all ingredients well.
Cook on low for 3 hours.
To thicken, remove 1 1/2 cups of the chili and blend well in a blender (or use an immersion blender right in the slow cooker). Add blended chili back into the slow cooker and mix well.
Just before serving add a splash of lime juice and a slice of avocado to each bowl.
Enjoy!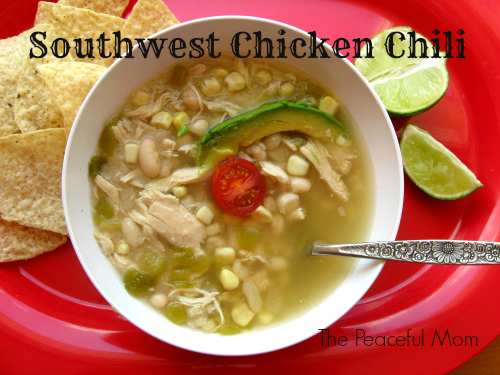 [Click here to PIN this to your Easy Recipe Board!]
I'm linking up to Gluten Free Wednesdays and Gluten Free Tuesday.
You May Also Enjoy: