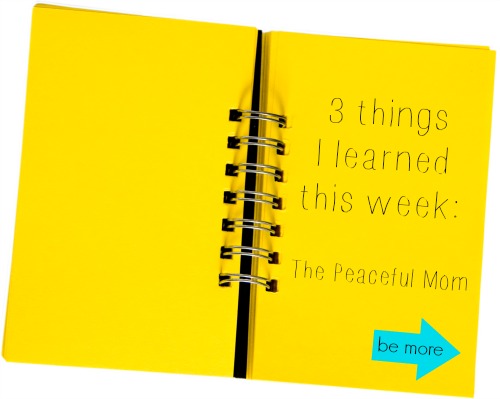 Be More: Baby steps to the life you want– starting now!
As part of my journey to a "more" life, I am reading and studying more, so I will occasionally be posting interesting ideas and quotes that I have learned. The following three things stand out from this week's reading:
1. Creativity is an "un-learning" process.  
In 1968 George Land tested 1,600 5 year olds with the test used by NASA at the time to select the most innovative engineers and scientists. He re-tested the same children at 10 years of age and again at 15 years of age.
At 5 years old, 98% of the children tested at the genius level for creativity.
At 10 years old, 30% of the children tested at the genius level.
At 15, only 12% of those children tested at the genius level.
George then tested 280,000 adults with the same test and only 2% of those adults tested at the genius level.
"What we have concluded," wrote Land,"is that non-creative behavior is learned."
Source: The Creativity At Work Blog
2. I can accomplish more than I think.
"Work expands so as to fill the time available for its completion."–Cyril Parkinson

(known as Parkinson's Law)
In other words, tasks expand into the time allotted, so if I give myself less time I will accomplish tasks more quickly.
Source: Life Hack 
3. I should be myself (a constant learning process for me!).  
I loved this blogging advice from Blogging With Amy
"Be free. This should be fun!

Be selective. Do just what you want!

Be you. You're better that way."
What have you learned this week? Leave a comment. 🙂
You May Also Enjoy:
Don't miss any of my tips to help you save money, get organized and enjoy life!  Click here to sign up for my FREE Weekly enotes and get FREE gifts including my Stress Free Meals ebook and my exclusive printable organizing labels!