For the past few months I have been re-evaluating the blog and thinking about how I can integrate more of where I am in my life journey, so I thought I would take some time to let you in on the process.
I started blogging in 2009 and while many of you know me from the Living On Less Than $28,000 A Year series, my vision for the blog and my life has always been bigger. The difficulty comes because when readers "know" you for one aspect, they are usually reticent to accept you in any other context. I have struggled with this fact over the past months as my life, my purpose and our income have changed. 
The Peaceful Mom tagline is "Save Money, Get Organized and Enjoy Life", but there is a bigger picture. We are not living on less and saving money simply to have more money. We are getting our finances, homes and lives in order so that we can have the space and resources to pursue our dreams and live our true priorities. I believe strongly that we are each created with a unique message, passion and purpose that we can use creatively to change the world around us for the better.
My personal passion is to inspire and encourage you to discover YOUR purpose and to equip you with tools that enable you to live the life that YOU were created to live. If you are a mom, it's true that your first priority and purpose is your marriage and family, but I have learned that you can love your family well and simultaneously take steps to make your life's passion become a reality.
As I focus more on my passion and mission, I will be making a few changes to the blog.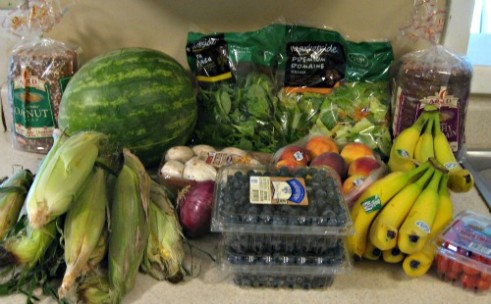 No More Weekly Shopping Posts
The first change is that I will no longer be taking photographs of my groceries (I will still post my weekly menu). For three years I have shared my weekly shopping with you to help you see how I save money on groceries. I do want you to save money, but I just cannot take one more photo of my groceries sprawled across the counter top (and I know that some of you don't care to see them anyway–haha!).
You can still find lots of resources to help you save in my Save Money on Groceries Series and my Save More Clip Less ebook.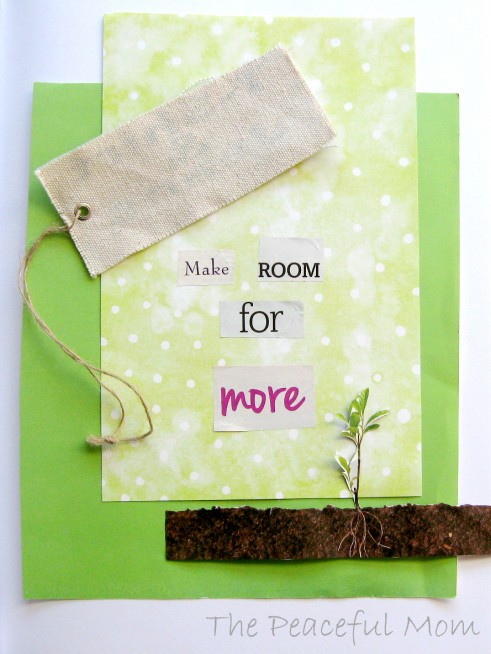 New "Be More" Posts
Notice that I said "be more", not "do more". I am not putting pressure on anyone to add more activities to her schedule. If anything, I am encouraging you to do less so that you can focus on what is truly important.
I will continue to give you practical tools to help you order your time, your home and your finances, but I will also be sharing insights into how I am living a "more" life and I will share what I am learning so that you can come along on my journey.
More Interaction
I am working on a couple of ideas for connecting with you more such as a video course, a private Facebook group and possibly the opportunity to participate in some phone conferences centered around specific topics.
I would love to hear your feedback on these ideas and whether or not you would be interested in participating. You will also see some changes to the website as I implement new ideas.
So if you're a regular reader, THANK YOU! You can click here to sign up for my FREE Weekly enotes so you can keep up with all the latest news (and you'll get some cool freebies too!). If you are new, I'm glad you're here and I look forward to hanging out with you.  🙂
Leave a comment and let me know what you think.
You May Also Enjoy: