FREEBIES: Save money by taking advantage of these great FREE offers from this week! (Please note: All offers were available at the time of publication, but are subject to change.)

FREE SAMPLES
Cafe Bustelo Coffee (Facebook)
Runa Tea Sample (Facebook)
Cascade Platinum Sample (P&G)
Gain Fireworks Sample (P&G)
Pantene ProV Expert Collection (P&G)
Zarbee's Seasonal Relief (Facebook)
Garnier Triple Nutrition Hair Care (Facebook)
Post-It Samples and Coupons (Sign up)
Home Educating Family Magazine

FREE OFFERS
Free Gatorade Recover Shake at Kroger with download (TODAY ONLY! 8/30)
Free Mealtime Moments Printable Activity Cards
Bloodshot Records: Fun For All Ages Music Sampler
Still Available:
Vintage Recipe Card Printables
Dave Ramsey's Guide to Budgeting
EntreLeadership Lessons from Dave Ramsey (Audiobook-tip is suggested)

KID STUFF
Personalized Backpack Bag Tags
On a Farm (Penguin Young Readers, L1)
Printable Personalized Morning Routine Chart
Cougar Cub Tales: I'm Just Like You
Princess Diadora: Just an Ordinary Ballerina
Discover Mammals – Fun Facts For Kids
Educational Freebies:
Food Sensitivity Activity Book for Kids
Kindergarten Daily Math Questions Set
Utah Early Learning Printable Pack
Free Homeschool Curriculum and Resources
18 Free Educational Ebooks from Educents

FREE E-BOOKS
The Pitcher
Misery Loves Company
Think and Grow Rich [Illustrated]
Winter in Full Bloom
101 Reasons to Write a Journal
Cast of Stones, A (The Staff and the Sword Book #1)
Take Words With You: Scripture Promises & Prayers
Not So Fast: Slow-Down Solutions for Frenzied Families
How to Braid Hair: Learn How to Do the Most Popular Hair Braiding Styles

FREE COOKBOOKS
Paleo Freezer Recipes – Convenient Paleo Diet Recipes To Save Time, Money and Your Health (The Easy Recipe)
19 Lessons On Tea: Become an Expert on Buying, Brewing, and Drinking the Best Tea
Baking Basics and Beyond: Learn These Simple Techniques and Bake Like a Pro
Eating Gluten-Free on a Budget: A Beginner's Guide
Organic Food: Eating Organic on a Budget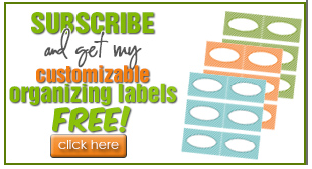 Sign up for The Peaceful Mom e-notes to get my money saving and organizing tips delivered right to your inbox PLUS get my exclusive customizable organizing labels and Stress Free Meals ebook FREE!
Click here to get your FREEBIES!
Click here for more great DEALS & FREEBIES!
Thanks to Kathy from Savings Lifestyle for some of these offers!
*Affiliate links are included in this post. Read our disclosure policy here for more information.