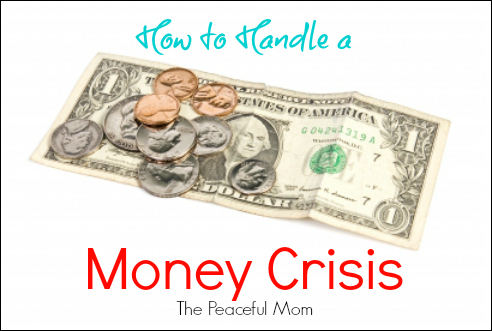 I had a huge response to my post Money Crisis: Where Do We Start When We Are Already Overwhelmed. Many of you shared the post with friends and family who are having financial problems, and I have received many emails and comments from hurting people.
Reader Sheena had a few additional tips to add for those who are struggling financially.
Check with Utility Companies
Sometimes utility companies have special programs and/or rates for those with low incomes. Check the company website, or call for information. Local churches or non-profit organizations may have temporary assistance for those in crisis as well.
Keep Track of Your Driving
Log every time you get in the car — where you go and what you do. You may be surprised at how often you run to the store for something you forgot or get in the car to run errands at different time that could have been completed at the same time and within the same distance.
Use your driving records to assess how you can combine errands and limit driving in the future.
Check with Your Landlord
If you are renting, call your landlord to see if they have any opportunities for reducing your payments. Many of them would rather help you temporarily than lose a good tenant.
Mortgage companies may also have hardship programs than can defer your house payment for a month or two and add the payment to the end of the loan. You will pay extra interest, but if you have no way to make the payment, this may be an option.
Do you have other suggestions for families in financial crisis? Leave a comment.
Please feel free to forward this email to anyone who may need help and encouragement with financial struggles.
Don't miss any of my tips to help you save money, get organized and enjoy life! Click here to sign up for my FREE Weekly enotes and get access to my Money-Saving and Organizing Resource Library!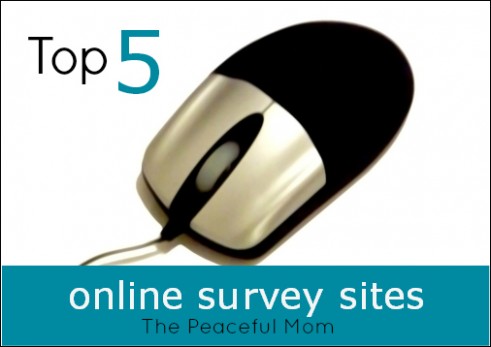 Make Money Online!
Click here for a complete list of The Peaceful Mom's recommended survey sites.