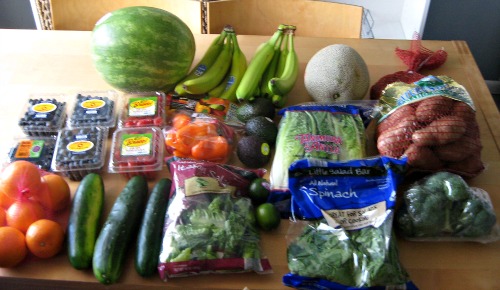 My Shopping Totals: See how I feed my family of six (including 3 teens) for around $125/week, or just $500 a month. See our $125 Budget Weekly Menu here. 
Subscribe to my FREE e-notes to get my best tips to help you save money, get organized and enjoy life sent right to your inbox! You can also join me on Facebook or Twitter for daily interaction.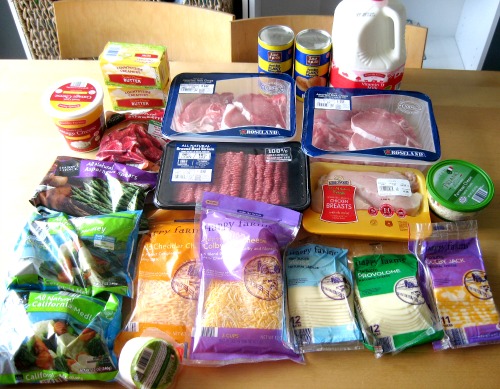 Aldi Dairy, Meat and Frozen
I mentioned in my last Save Money on Groceries post that I have started shopping at Aldi's again. It does help that it is close to our new house, but I was amazed at how low some of the prices were after having been away for a while.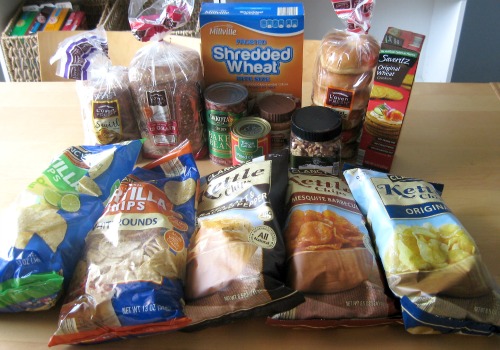 Aldi Bread, Chips, Canned Goods
Even though I shopped without a list or menu (I'm still recovering from our move on Sunday and I just couldn't get it together), I was still able to spend only $126 for all of this food.
ALDI–Total Spent $126.08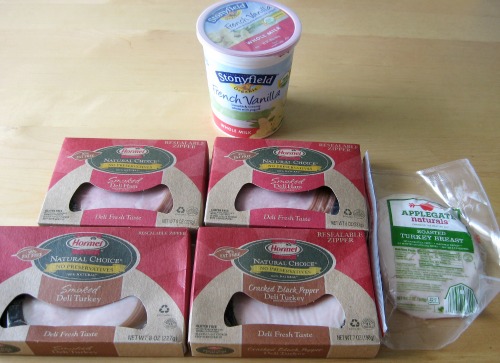 PUBLIX-–Spent $21.33.  
There were a few items that Aldi doesn't carry, so I made a quick trip to Publix as well. The Hormel Natural Choice lunch meat was on sale, so I purchased a couple of extras for next week. I buy the Applegate Naturals because it has no sugar, and my gluten free child is avoiding sugar right now to try and get her skin issues under control.
Weekly Total: $147.41

August Monthly Total: $421.88   
($125/week budget for six people–I am over for this week, but my average is $105 per week for this month so far. Woohoo!)
Join us for The Peaceful Mom Save Money On Groceries Challenge! I share one tip to implement each week so you can start saving right away! Click here to see the current Save Money On Groceries Tips.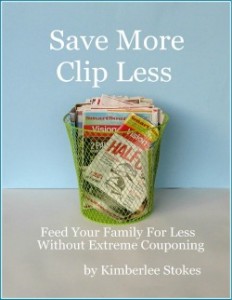 Read more about how I stick to a $125 a week budget in my Save More-Clip Less e-book!
Click here to see what others are saying.
Click here to see previous week's shopping trips.
How did you do this week? Leave a comment!
You May Also Enjoy: