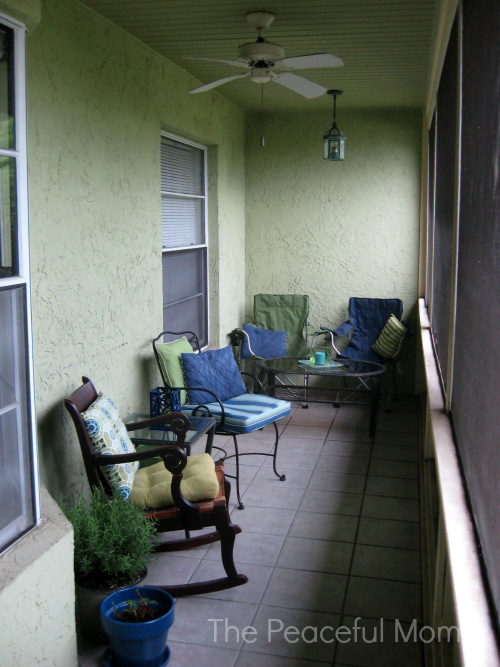 This morning I walked out on my beautiful, new porch for some quiet time and found an unpleasant surprise. I am not sure if they were there before, but the walls of the porch were covered with some kind of insect egg cases. I saw just a couple of them at first and then noticed hundreds more covering every surface.
I grabbed my broom to try and remove them, but whatever laid those eggs was absolutely determined that their offspring would live. I had to sweep the walls vigorously multiple times to remove the egg cases. Just as I was finishing, I noticed spider egg sacks in every crevice of the bead board ceiling. So I swept some more.
Was it hot, nasty work? YES!
Was it discouraging? YES!
Would I rather spend my morning differently? YES!
But I have learned one thing for sure: Pay Now or Pay Later. If I had left those egg cases and spider egg sacks on my walls and ceiling, I would have had a HUGE infestation and much more trouble getting rid of them once they hatched. Charlotte's Web may seem sweet, but hundreds of spiders running around on your screened-in porch makes for more of a horror movie if you ask me.
As I worked to clean my porch, I was reminded of how this exact scenario relates to other areas of life.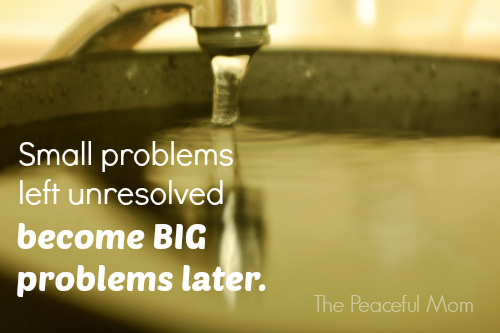 We have a dripping faucet, and ignore it because the drops seems small.
We can't pay a bill, so we put put it in a drawer without opening it.
We notice a pile of clutter, but keep stepping over it.
We shop using a credit card thinking,"It's just this once."
Suddenly down the road, that small problem has become a BIG problem. We have a HUGE water bill, phone calls from bill collectors, a crazy disorganized house and thousands of dollars of debt–all because we didn't face the problem when it was small.
What "tiny" problems are creeping into your life? Don't let an infestation take over!
Decide today that whatever the problem is, you will face it and work on it a little at a time. Don't give up!
Are you struggling with something? Leave a comment so we can encourage each other. 🙂
If you have a friend who is struggling, share this post to encourage them.
Don't miss any of my tips to help you save money, get organized and enjoy life! 

Click here to sign up for my FREE Weekly enotes and get FREE gifts including my Stress Free Meals ebook and my exclusive printable organizing labels!