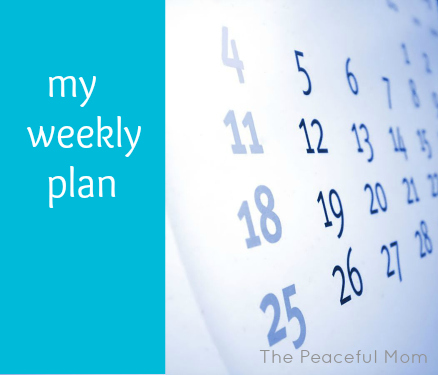 Get Organized! Simplify your life with a weekly plan.  
Each Sunday night I make a plan for the upcoming week to make sure that I focus on what is truly important, and enjoy my life!
Take a look at my plan and create your own with my FREE customizable planner.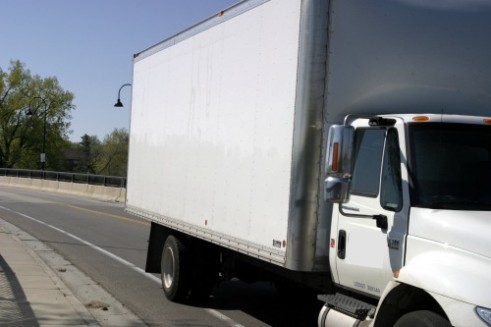 Thanks to my husband's very kind brother and sister-in-law (who drove several hundred miles just to help us!), along with several very good friends we were able to move everything out of our old house and into our new house within a few hours over the weekend.
We had a little excitement when my Grandmother's antique side table fell four feet off the back of the truck. Thankfully, the legs are still intact, but unfortunately one of the sides broke. (Mom if you're reading this, I am sorry.)
I had to be reminded that it is only stuff and the table is still usable. I just have to turn it so that I can't see the split down the middle of the right side–haha!
We had more excitement when we realized that a box we were about to unpack in the kitchen had a small snake attached to the packing tape. I truly hope that he came from the moving truck and not my new kitchen!
This week my focus is unpacking and organizing our new home, so I will keep my other tasks very simple. I will walk at least four days, have a date with my husband, and help the kids with homeschool.


As a gift to my readers, you can now print your own customizable Weekly Plan! Click here and "like" The Peaceful Mom on Facebook to access the download link.
Click the link and type in your info for the week. Once you are done, right click the form to print and check off each task as you complete it.
(You can see all of the FREE printable planners I have available here.)
What do you have planned this week? Leave a comment.
Don't miss any of my tips to help you save money, get organized and enjoy life! 

Click here to sign up for my FREE Weekly enotes and get FREE gifts including my Stress Free Meals ebook and my exclusive printable organizing labels!
You May Also Like: