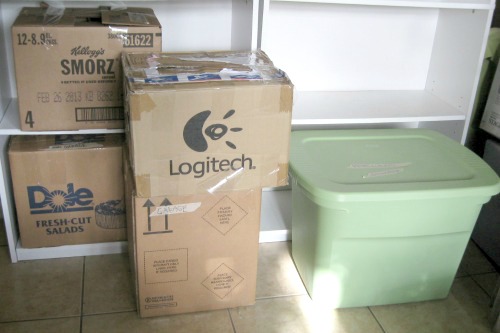 Just a sampling of what you will see around my house. 🙂
It's on! We are moving this weekend, so the house is a disaster zone and I am feverishly packing. I was able to set up most of my kitchen this morning at the new house, so I am rockin' and rollin' on this move.
Our menu for this week consists of sandwiches, wraps, salads, take out pizza and cereal. Just keepin' it real folks!
(If you would like some real menus, check out the $125 Budget Weekly Menus here.)
I will be back to regularly scheduled blogging on Monday or Tuesday if all goes well–same bat time, same channel (love those old Batman tv shows–haha!)
Stay tuned!
Don't miss any of my tips to help you save money, get organized and enjoy life!  Click here to sign up for my FREE Weekly enotes and get FREE gifts including my Stress Free Meals ebook and my exclusive printable organizing labels!